Young Carer's at StC
The Young carer group meets every two weeks on a Tuesday lunchtime in school, we also offer 1-1 support meetings for students.

December 2019, St Clement's High school was absolutely delighted once again to have passed all of the standards set by the Norfolk Young Carers Forum and to be awarded our Carer Friendly Tick Award in Education for a further 2 year's
If you have any questions or queries regarding Young Carer's please speak to Mrs Addison-Paul.

What might a young carer do?
Practical tasks, like cooking, housework and shopping.
Physical care such as helping someone get out of bed.
Emotional support, including talking to someone who is distressed.
Personal care, such as helping someone dress.
Managing the family budget and collecting prescriptions.
Helping to give medicine.
Helping someone communicate.
Looking after brothers and sisters with additional needs
Families affected by drug or alcohol misuse
Being a young carer can have a big impact on the things that are important to growing up:
It can affect a young person's health, social life and self-confidence.
Many young carers struggle to juggle their education and caring which can cause pressure and stress.
In a national survey, 39% said that nobody in their school was aware of their caring role.
1 in 20 miss school because of their caring role.
But young people can learn lots of useful skills by being a young carer
How do we support young carers in school
Young carer meetings in school
Pastoral support
Information on the Young Carer's display board in the cross roads
Leaflets and literature available
Contact with families during lockdown
What our Young Carers say - The not so good bit's about being a young carer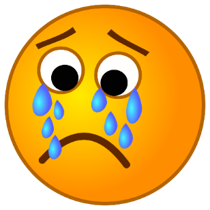 With so many adult responsibilities, sometimes we miss out on opportunities that other young people have.

Often we worry about those at home, it can be hard to concentrate in school.

We can feel lonely, with no relief from the pressures at home, and no chance to enjoy a normal childhood.

Young Carers are often afraid to ask for help for fear of letting the family down or being taken into care.
What our young carers say at St Clement's High School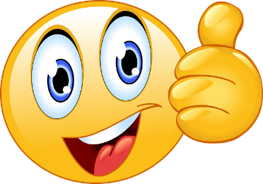 "There are Young Carer groups within the community"

"We have a Young Carer group in school"

"There is support in school and staff who understand and give me information to help me"

"I have access to a school telephone should I need to call home"

"1-1 sessions with our Young Carer worker are really helpful"

"I love meeting other people my age in school who are Young Carer's"

"Feeling supported and helped"

"I love it when we are invited to have afternoon tea in school with other young carer's"
West Norfolk Carers

WEST NORFOLK CARERS …..... is a small independent charity, with a strong history supporting unpaid carers and their families. The youngest, young carer they support is 6 years old and the oldest person they support is 97 years old. Working across such a range of ages, they tailor support to the individual so each person gains support appropriate to their needs. They work to help family carers to improve their emotional and physical well-being, resilience and abilities to cope with their caring roles - whilst also having a 'life of their own'. They are dedicated to supporting family carers of all ages and helping them to cope with their caring responsibilities.
Many people who have a caring role often do not necessarily think of themselves as carers. Therefore they may be unaware of the services and support that exists for them. They wish to extend their impact and make more of a positive difference to even more carers living locally.

If you'd like to speak to a member of their team or make a referral, please contact-
20 Thoresby College, Queen Street
King's Lynn, Norfolk, PE30 1HX
(01553) 768155
info@westnorfolkcarers.org.uk
Young Carers News and Events
Young carers and young adult carers survey – COVID-19 One year on – Have your say and have a chance to win a £50 gift card!
As part of the theme for Young Carers Action Day 'Protecting young carers' futures', young carers from Norfolk Young Carers Forum and young adult carers from Norfolk and Cambridgeshire have been busy putting together a survey for young carers and for young adult carers.
This will find out how the COVID-19 pandemic continues to affect them, as well as what support or action is needed to help ensure young carers and young adult carers have the best possible futures.
They are keen to get the views of as many young carers and young adult carers as possible, and so there are 2 £50 giftcards up for grabs – and if a young person is part of a young carers organisation/group, their group will also be entered into a prize draw to win £100 for that group!
Here are the links for the survey and it should take 5-10 minutes to complete
· Young carer – www.surveymonkey.co.uk/r/YC_COVID_ONE_YEAR
· Young adult carers – www.surveymonkey.co.uk/r/YAC_COVID_ONE_YEAR
The closing date for the survey is Sunday 28 February.

---
Save the date! Young Carers Action Day – Tuesday 16 March 2021
Young Carers Action Day (YCAD) is an annual event all about young carers, and now also young adult carers. It was formerly known as Young Carers Awareness Day. Young Carers Action Day is an opportunity to make real change for young carers and young adult carers.
This year's theme is 'Protecting young carers' futures' – it will recognise the incredible skills that they have developed through being a carer – such as resilience, time management and empathy. But it's also about making sure that young carers have the same life choices as other children and young people.
We have been busy working on plans for Young Carers Action Day 2021. For all of the latest news on Young Carers Action Day 2021 including the COVID-19 One year on survey and the Young Carers Action Day event being planned by some of our young carers and young adult carers (see below), and resources you can use to help spread the message, visit www.caringtogether.org/ycad  or sign up to receive inside news for carers at www.caringtogether.org/mailinglist, as we will be sending out a special Young Carers Action Day edition.
---
Update on Caring Together's current support for young carers and young adult carers
Caring Together continue to offer a range of support for young carers and young adult carers across Norfolk.
Workshops and trips/activities
Current restrictions due to coronavirus mean we are unable to offer the normal face-to-face workshops or trips for young carers, but we are busy planning trips and activities for young carers and young adult carers for Easter holidays and May half term in order to provide them with a much-needed break (with ideas ranging from bowling, to theme parks, to trampolining to visiting the Harry Potter studios).
We also have a full programme of virtual workshops which continue to run on Zoom for young carers to sign up to.
Workshops have included boxing and mindfulness, staying healthy with Clubbercise and yoga, mental health and wellbeing sessions, as well as arts and crafts, and comic art skills workshops as ways to help young carers to switch off from the stresses of home.
Workshops we have planned for February include:
· Staying active through Dance
· Boxing and mindfulness
· Introduction to Makaton
· British Sign Language basics through song
· Make your own stressball.
We have even got a couple of virtual escape rooms lined up (one for young carers and one for young adult carers aged 18+) To see a full list of the upcoming virtual activities and workshops planned for the coming months visit https://www.caringtogether.org/news/upcoming-activities-for-young-carers-and-young-adult-carers-5-feb
Additional help and support for young carers can be found below:
COVID-19 Carer Choices Fund
Support fund for carers to help reduce the impact of COVID-19 and caring on their health, wellbeing and opportunities.
Caring Together are aware that some Young Carer's may not have access to everything they need to facilitate them to take part in on-line learning. With this in mind, they have a small amount of funding available to Young Carers to help them with their studies.
For more information and to download an application form please click on the links below:
Carer Choices Application Form
Carers Emergency Card?
During COVID-19 many more people have become carers to friends, family and neighbours. If you're caring for someone over the age of 18 it's important you get a carer's emergency card. This will ensure that that person will be safe if you're caught up in an emergency.
How to get a carer's emergency card
Go to: https://www.norfolk.gov.uk/care-support-and-health/get-help-with-looking-after-someone/support-for-carers/sign-up-for-a-carers-emergency-card
Create your carer's emergency plan online. This is a set of information that includes:
Details about the person you care for
The things you do to help them
Names of emergency contacts
If you're unable to fill in the online form, call us on 0344 800 8020 (textphone 0344 800 8011).
We'll send you a carer's emergency card (the size of a small credit card) which you should carry with you at all times.
The card states that you're a carer and that someone is relying on you to keep them safe and well. It also shows your Emergency Plan number and the emergency helpline number.
What happens in an emergency?
You, or someone on your behalf, should call the emergency helpline number and give the number of your Emergency Plan.
We know that whilst it can be very rewarding, it can also be very difficult being a Young Carer.
If you think you are a Young Carer. or need help and advice, please see Mrs Addison-Paul to find out more about what we can do to help you.
l.addison-paul@stclementshigh.org.uk