Parent Links
Parental engagement has a large and positive impact on children's learning. We have a number of ways in which you can stay informed and work with us to improve your child's progress:
Parent/Teacher Conference Online Booking System
To book an appointment with your child's teacher please use the online Parents' Evening System. This will allow you to see the teachers' available appointment times on one screen and choose a time that suits you with ease. Once booked, you will receive an automatic confirmation of the appointment.
To log in please click on the link below:
Parent App
The Parent app enables you to access achievement, progress, attendance and assessment information. You can also update personal information about your child using the data collection link. As a school this will enable us to improve how we engage with you and to assist you in supporting your child's progress.
Registering for the Parent app
If you have not already registered your interest or have not received an email regarding the Parent app you can do so by downloading the form here. Once you have completed the form please return it to school.
Installing the Parent app
From your smartphone or tablet, download the app from the Google Play or Apple App store - search for SIMS Parent. From a PC or Windows phone, click the parent app logo below.

Parent Pay
ParentPay offers you the freedom to make payments whenever and wherever you like, safe in the knowledge that the technology used has the highest internet security available. You have a secure online account, with a unique user ID and password. You can change these to something you will easily remember and merge accounts of 2 or more children.
Making a payment is easy and simple. ParentPay holds an electronic record of your payments to view at a later date. No card details are stored in any part of the system. You can make online payments for school meals straight away. Please click on the link opposite, enter your username and password today.
For any queries please contact the school:

To log in please click on the ParentPay icon below:

Cashless Catering Information
If you are experiencing any problems please contact finance@stclementshigh.org.uk
Parent View
Parent View gives you the chance to tell Ofsted what you think about your child's school, from the quality of teaching to dealing with bullying and poor behaviour. The survey can be completed at any time; you don't have to wait until the school is being inspected.
To log in please click on the Parent View icon below:

Satchel:One (formerly Show My Homework)
The ease-of-use and accessibility gives students a clear picture, allowing them to prioritise their workload and stay organised using their personalised calendar, to-do list and email reminders.
We like to ensure you that homework is set effectively across the school, with statistics available by year, class, teacher and subject. Teachers set homework in advance, using an abundance of resources, and even automatic grading.
For parents who wish to take a more active role in their children's home learning, they can by having their own Satchel:One/Show My Homework account. We've given 'power' back to parents. They can now take a more proactive role in driving homework prioritisation, keeping tabs on homework without being intrusive.
Easily stay organised
Consistently meet deadlines
Anytime, anywhere access
For more information on how to log in as a parent and how to use the Satchel One App view the Video guides here.
Please contact the school if you have any problems or need a password reset: satchelone@stclementshigh.org.uk

To log in please click on the icon below: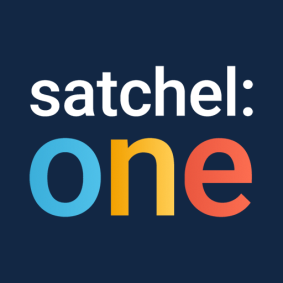 Online Safety - Information and Advice to Parent/Carers
Gaming Online - Free Webinar for Parent/Carers

Do you know your whispers from your skins? Your Fortnite from your FIFA? Last February, the NSPCC supported UK Safer Internet Centre's Safer Internet Day and encouraged families across the UK to get talking about online gaming. Their workshop 'Keeping children safe while gaming online' is designed to give parents and carers an understanding of how young people game online and knowledge of tools and resources that can help to keep them safe.
How To Keep Kids Safe On Social Media
Is your child on social media? The NSPCC understand that it can be difficult to know how you can keep them safe. That's why in this video with O2, they share 7 simple ways to help you keep your kids safe when scrolling. From having conversations to getting more help from our advice line with O2, these 7 tips will help give you practical steps that you can use today.
My Daughter Saw Harmful Content Online
Ruth's daughter Sophie saw harmful content online, and struggled with her mental health. In this episode of Parenting Online, Ruth bravely shares her story to help other parents know how they can help keep their children safe.
National Online Safety Resources - What parents need to know about...
To view the National Online Safety Resources for what parents need to know...... please click here.
Easyfundraising - WNAT Fundraising Link
If you shop online, you can raise FREE donations for West Norfolk Academies Trust which will benefit all our schools and students.
easyfundraising® is the UK's biggest charity shopping fundraising site which is simple and free to use, with nearly 4, 000 shops and online retailers to choose from which include big names like Argos, Amazon, Ebay, Marks and Spencer and Sainsburys.
All you need to do is click the easyfundraising link below which will take you direct to our support page, sign up and start shopping!! The retailer will then make a small donation to say thank you.

Alternatively scan the QR code: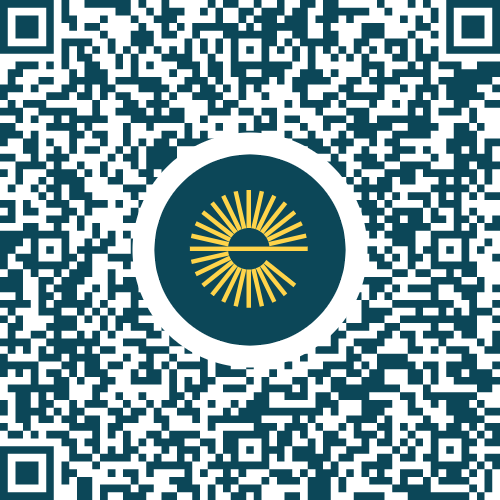 Please sign up and support us