Please click on the drop down menus to view the uniform code:
School Uniform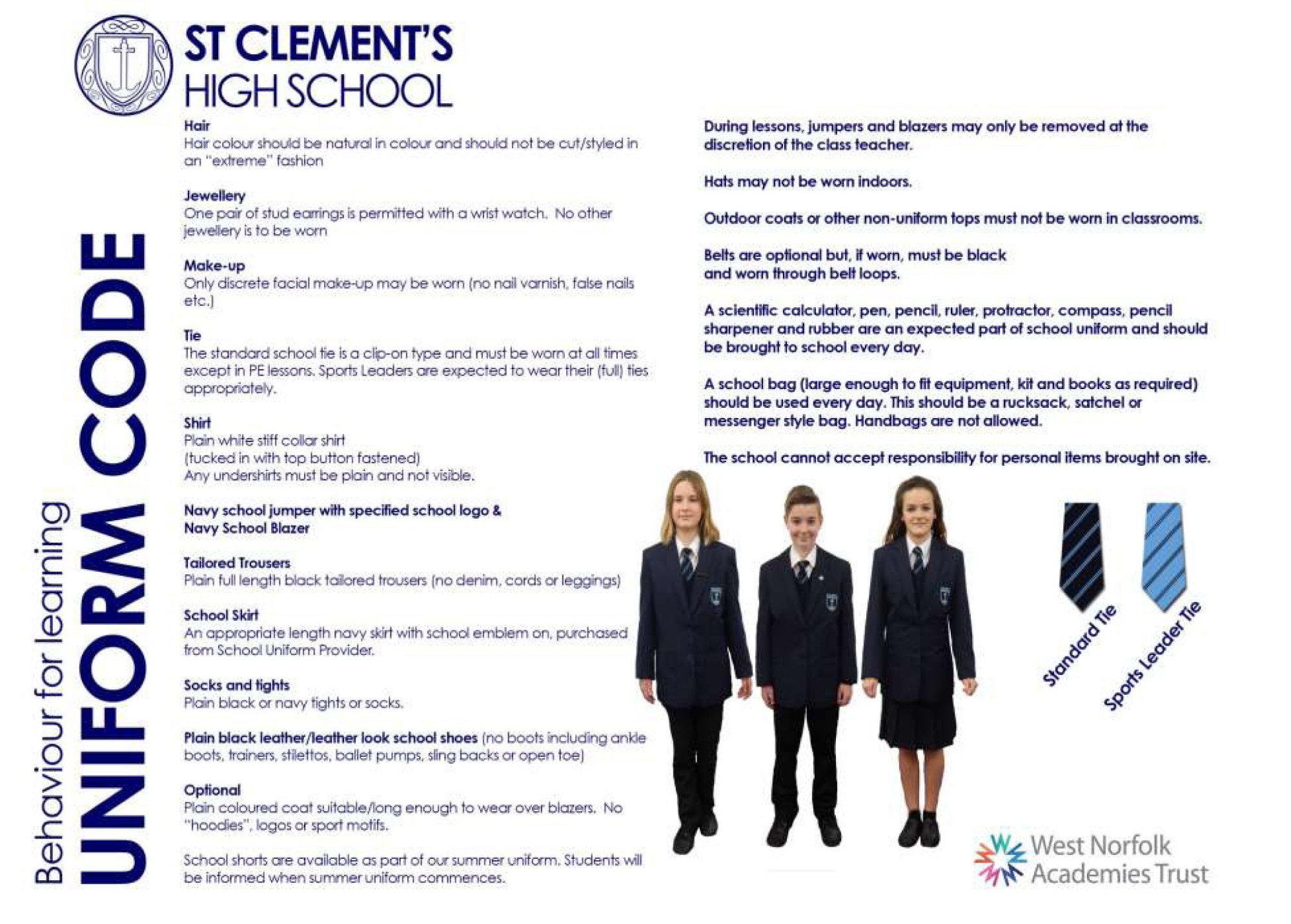 PE Kit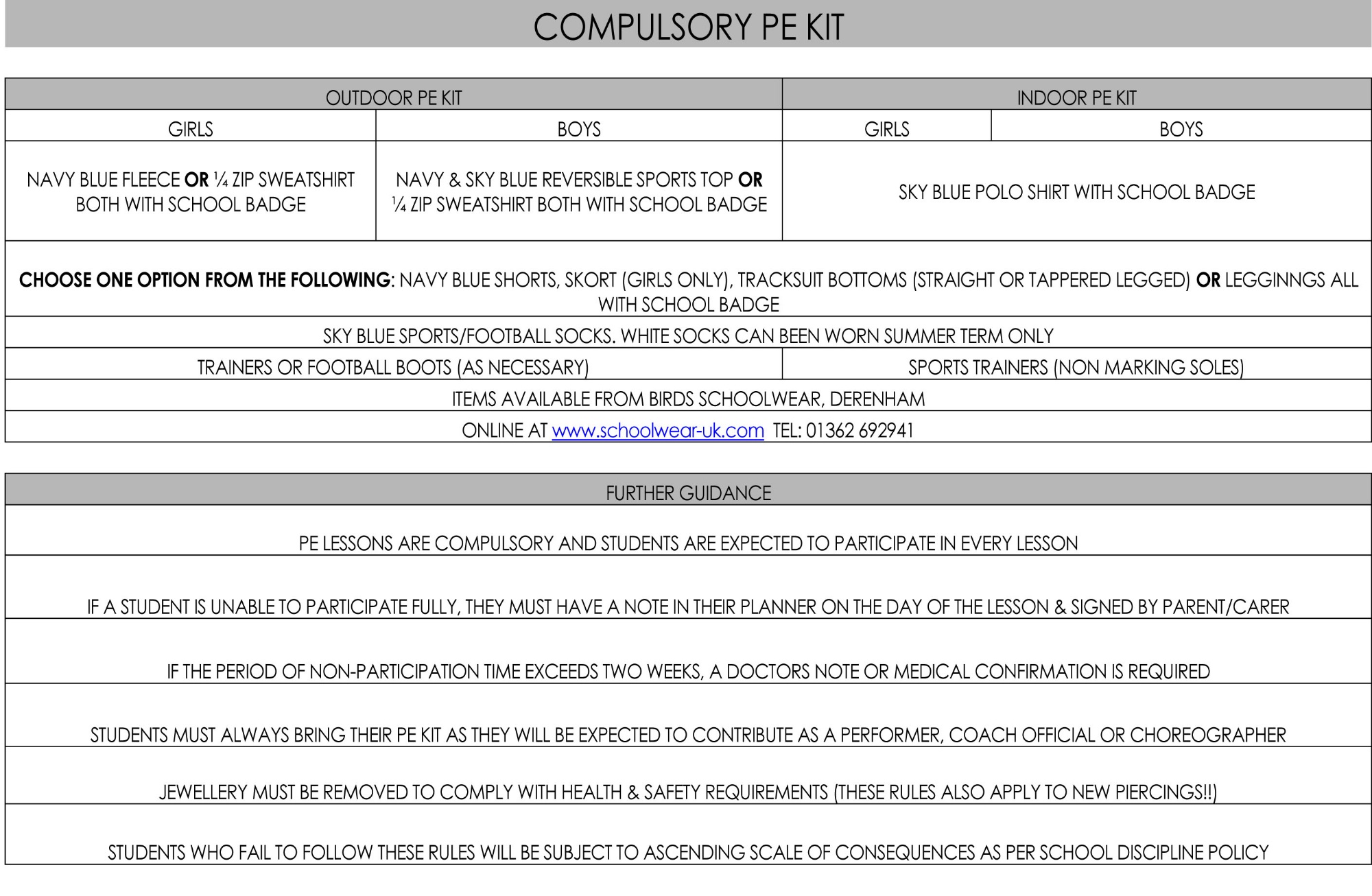 School Logo uniform should be purchased from Price & Buckland. Please click on link below:
Price and Buckland

School PE kit should be purchased from Birds Schoolwear. Please click on link below:
www.schoolwear-uk.com
For free delivery into school please use the following code - STCLEM01
Following the latest Government announcements, 22nd February 2021, Birds will be operating their website as they have throughout the pandemic ensuring that students have the correct uniform ready to start back to school on the 8th March.
Unfortunately, Birds are still classed as a non essential store so the shop itself will remain closed until they can hopefully reopen on 12th April 2021.
Orders still need to be placed online allowing enough time for delivery or collection. If any parent requires assistance then they are to contact Birds direct on 01362 692941 or 01362 699130.
The store will be manned Monday to Friday 9am - 5.30pm for collections and any queries by email and phone only.

Due to the current circumstances we are unable to use our PE changing rooms therefore when timetabled to have practical PE, students are expected to arrive at school wearing their PE kit and blazer. As the winter months are approaching please ensure that skorts and shorts are covered with school trousers, the school trackpants (available through Birds) or with dark non branded tracksuit bottoms