On Thursday 14th January 2016 we joined the other King's Lynn schools at King's Lynn Academy for the annual Maths Mastermind competition.
This year's competitors were:
Year 7 - Lucas Yeung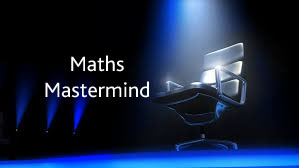 Year 8 - Bradley Foxwell
Year 9 - Lauren Potter
Year 10 - Louise Watson
Year 11 - Toby King
Both Lauren & Louise were substitutes for their year group competitor and they graciously accepted the challenge. Bradley improved on his position from last year.
Congratulations go to Lucas, Bradley & Louise who all achieved 3rd place for their year group. We were all impressed with how strong the students from King's Lynn Academy were and we now aim to improve the students' mental maths skills to compete more strongly against our hosts next year.
In 2015, St Clements was invited for the first time to join Kings Lynn Academy, King Edward VII & Springwood at an Inter-school Maths Mastermind Challenge. The top sets in Year 7-11 were put through their paces to find our main competitor for each year group. With an entourage of supporters we had our first experience of the competition.
Our competitors were:
Year 7 - Bradley Foxwell
Year 8 - George Doughty
Year 9 - Martin Warner
Yea 10 - Toby King
Year 11 - Jacob Bullock
We are proud to say that Martin came 2nd for his year group and Jacob came 3rd. Next year we will be better prepared and hope gain some wins. Well done to the students who took part!!!