Year 10 GCSE Catering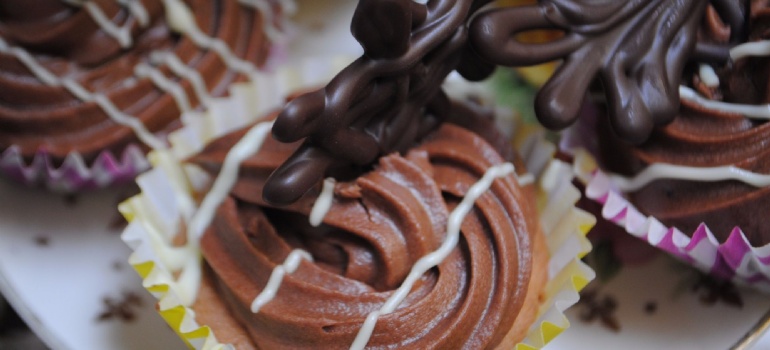 On Thursday 9th and Friday 10th June Year 10 GCSE Catering students put on a coffee morning as part of their exam course work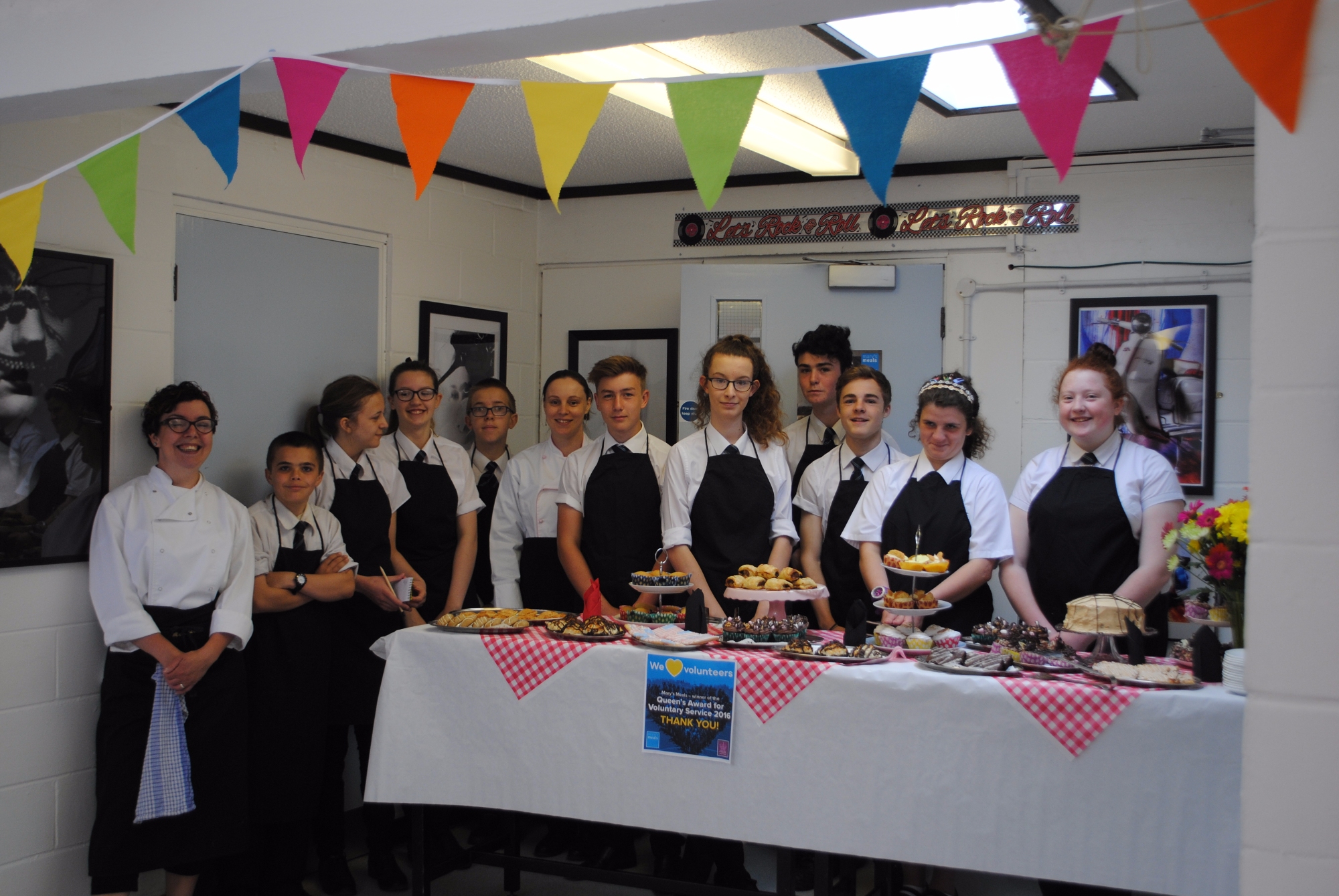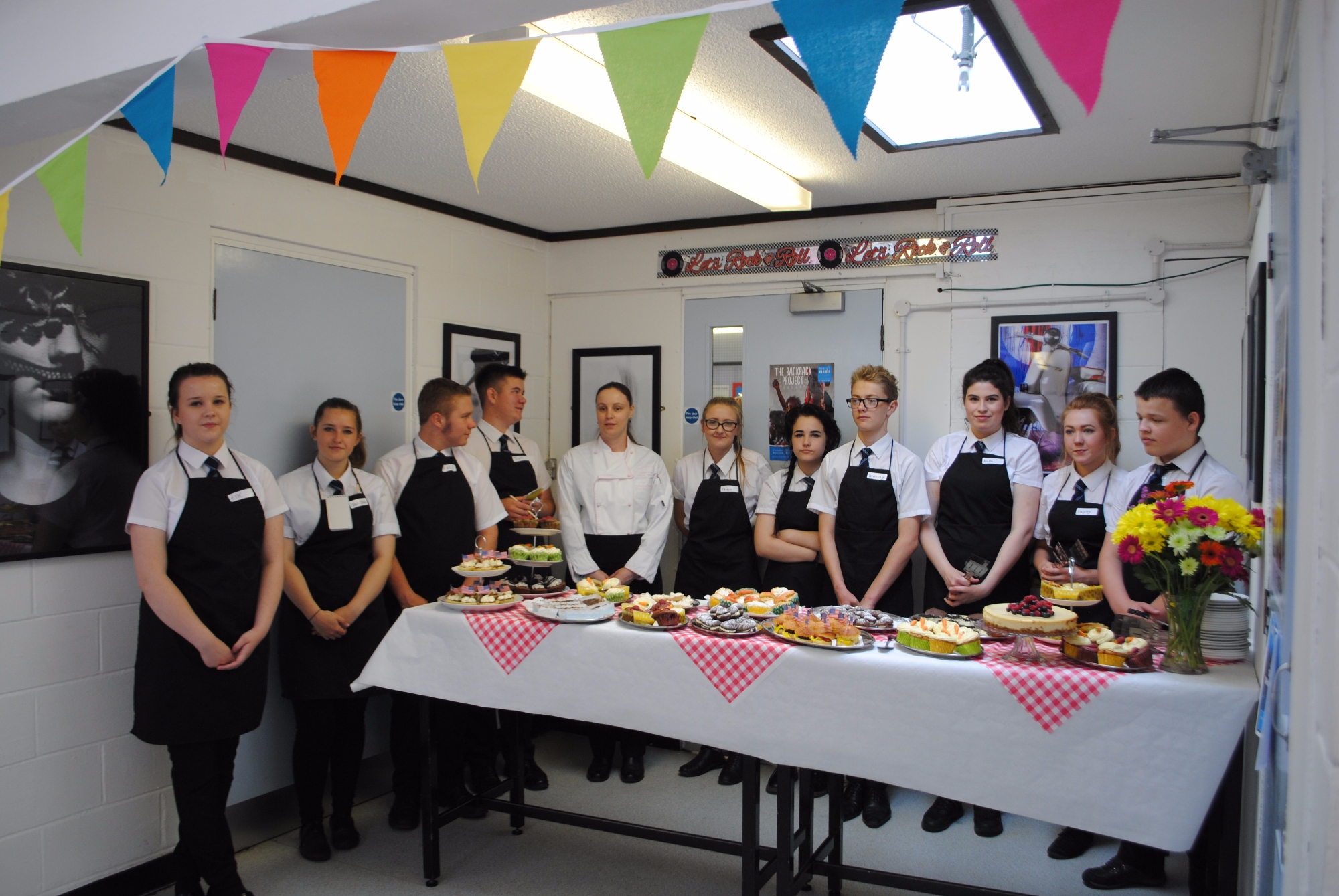 The GCSE hospitality and catering course requires the students to research, plan and carry out an event. The Year 10 students decided to host a coffee morning with an American Diner Theme and invited the local WI and Trinity Rotary Club to sample their baked goods.
The students baked hot sausage rolls. Pizzas and sliders as there savoury option and then Lemon Meringue Muffins, Rocky Road Cup Cakes , Cheesecake and shortbread, to name but a few , washed down with a selection of hot and cold beverages.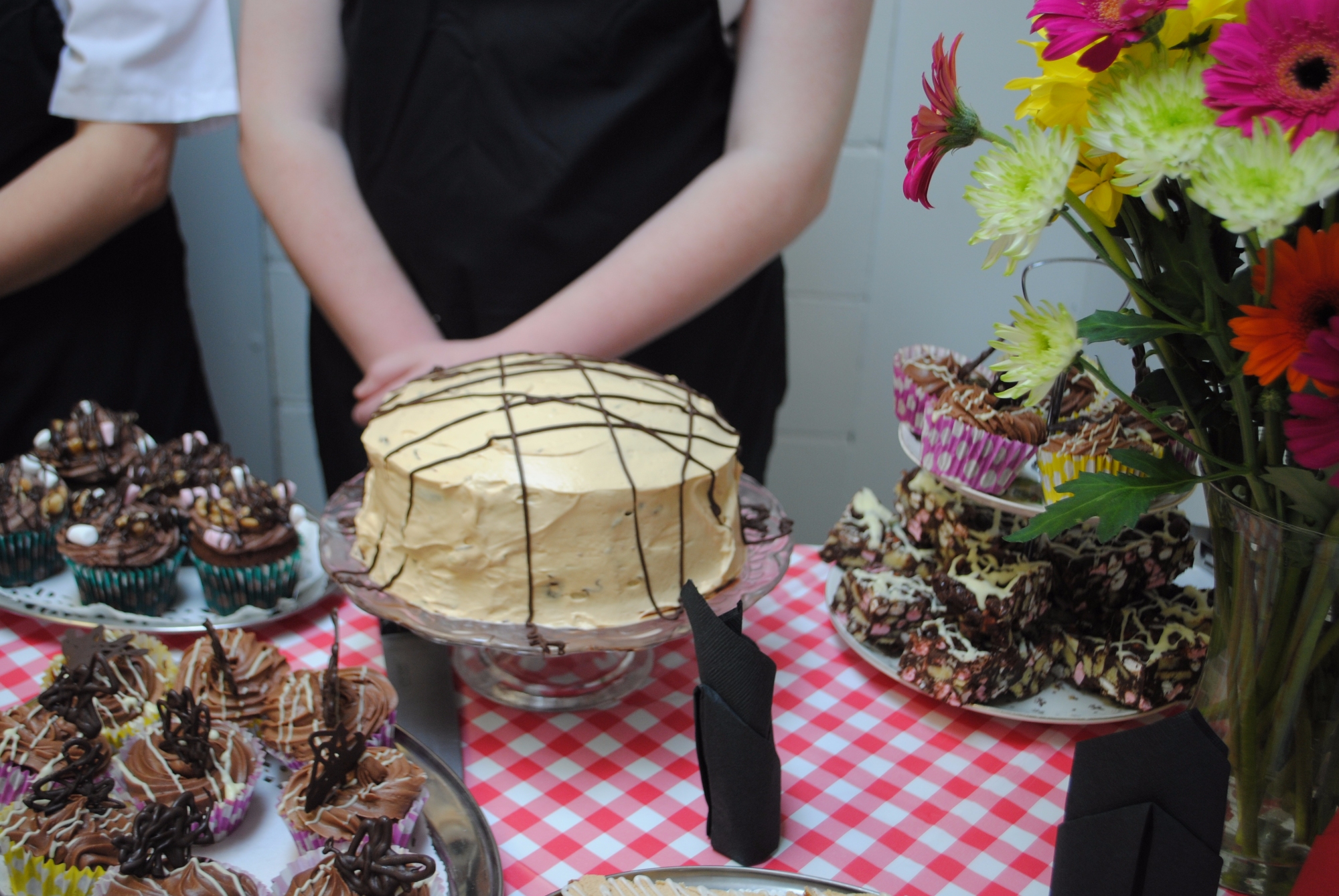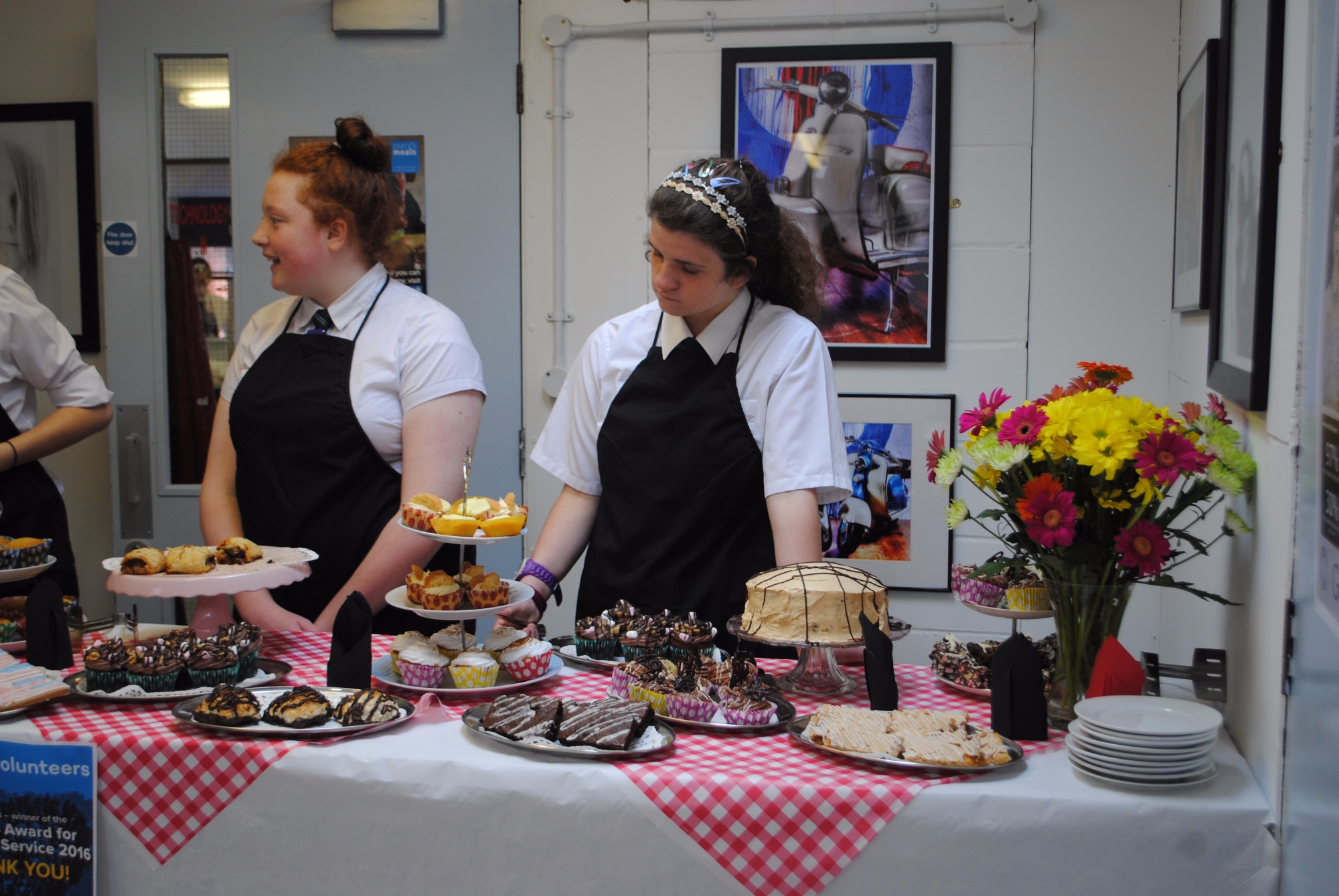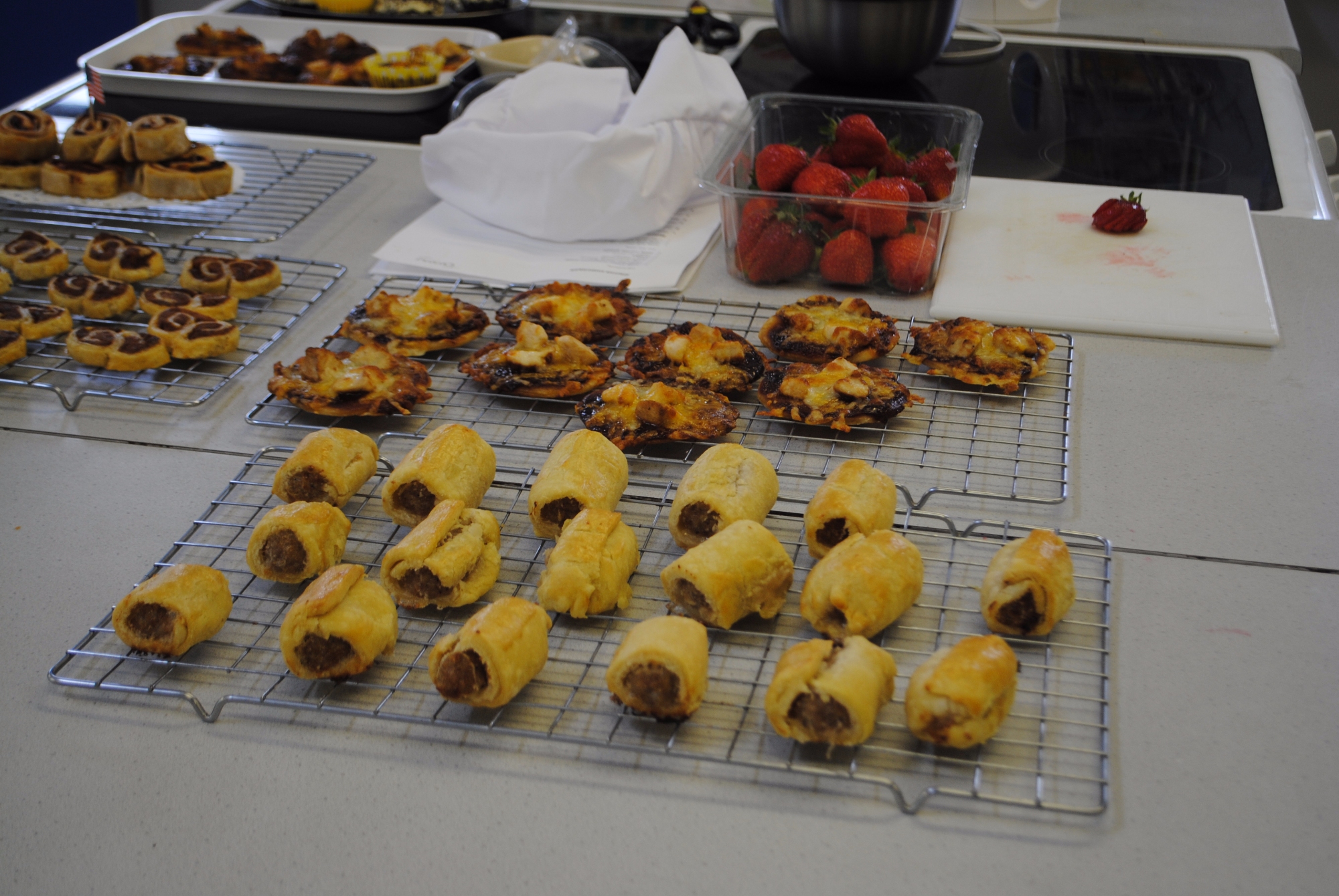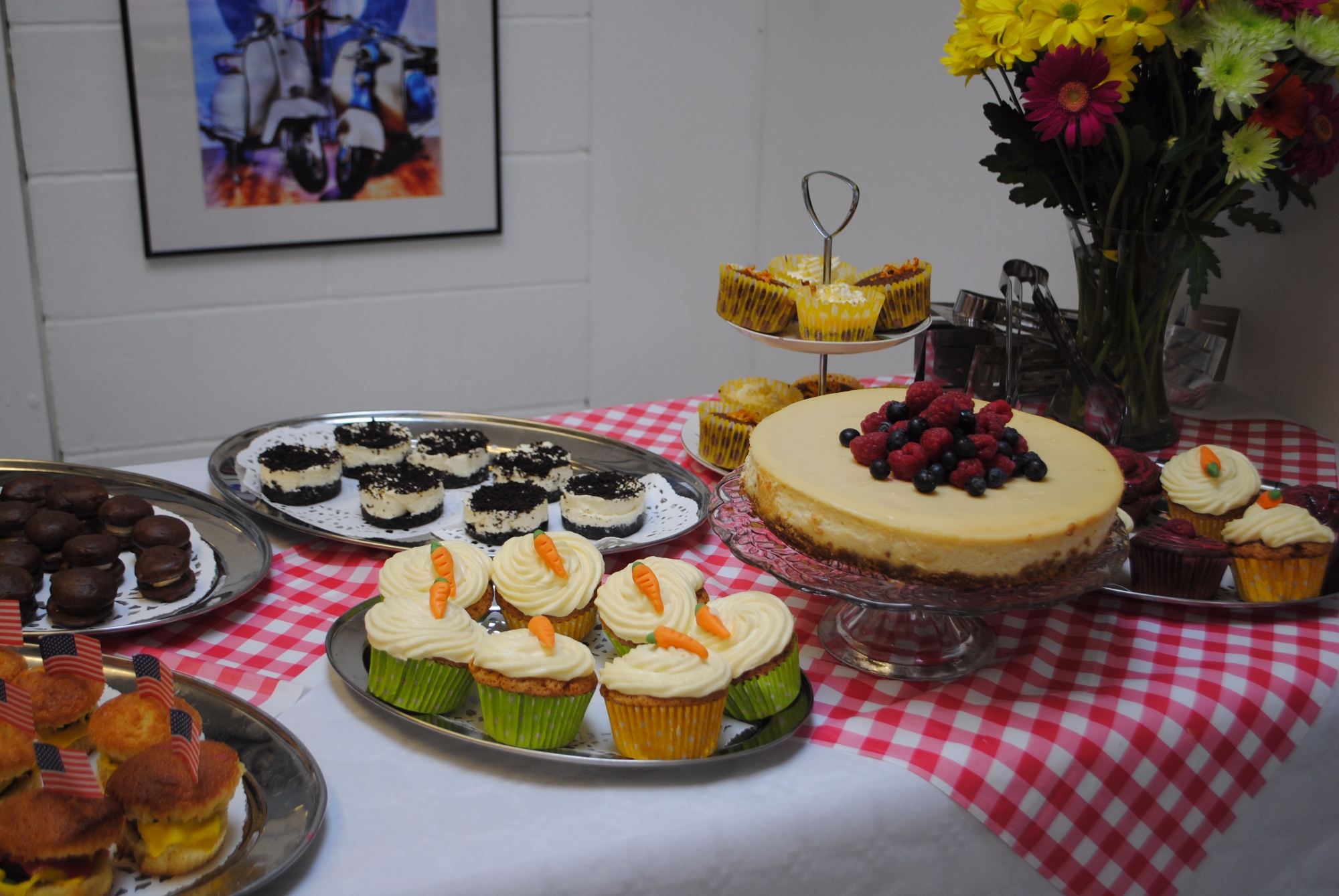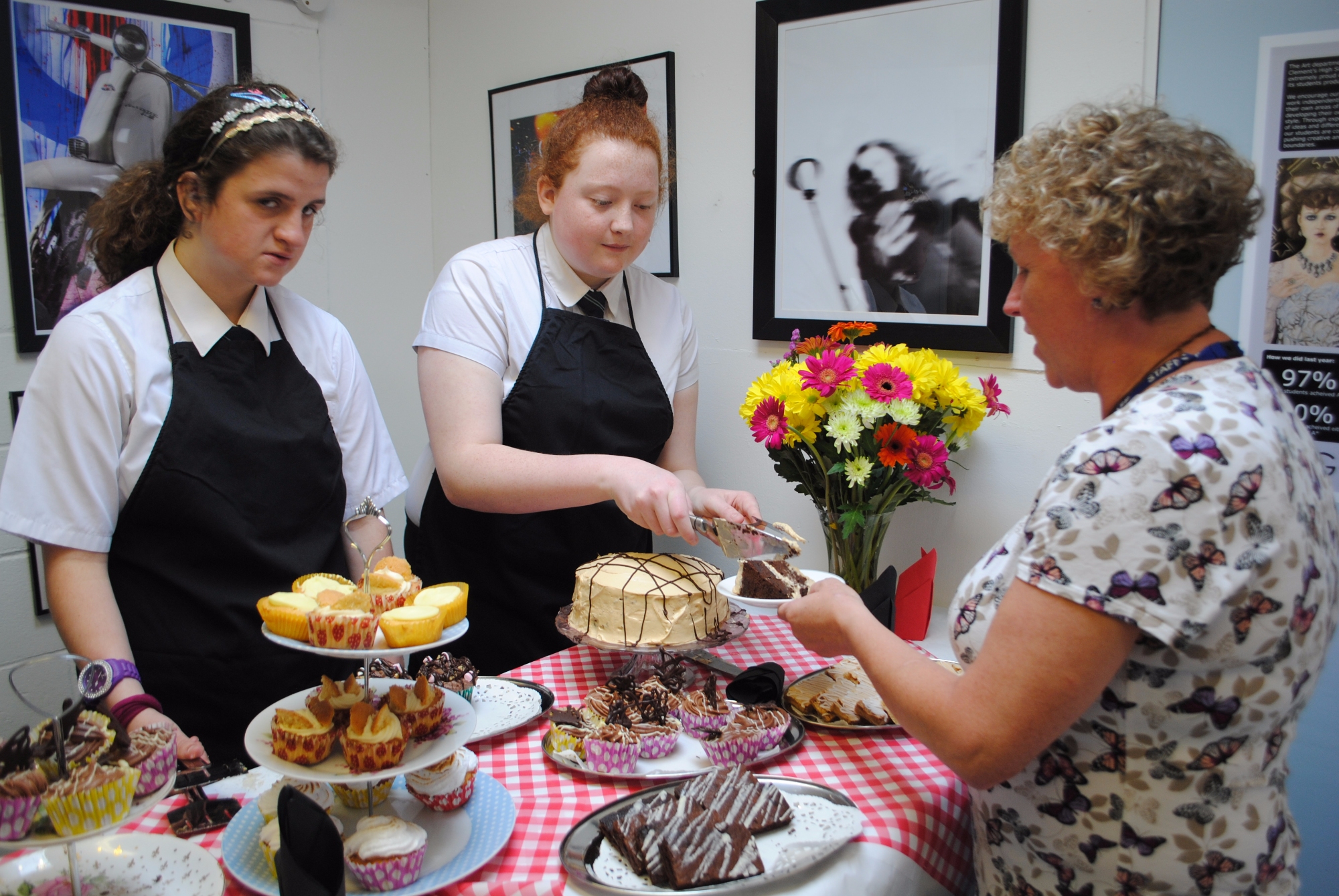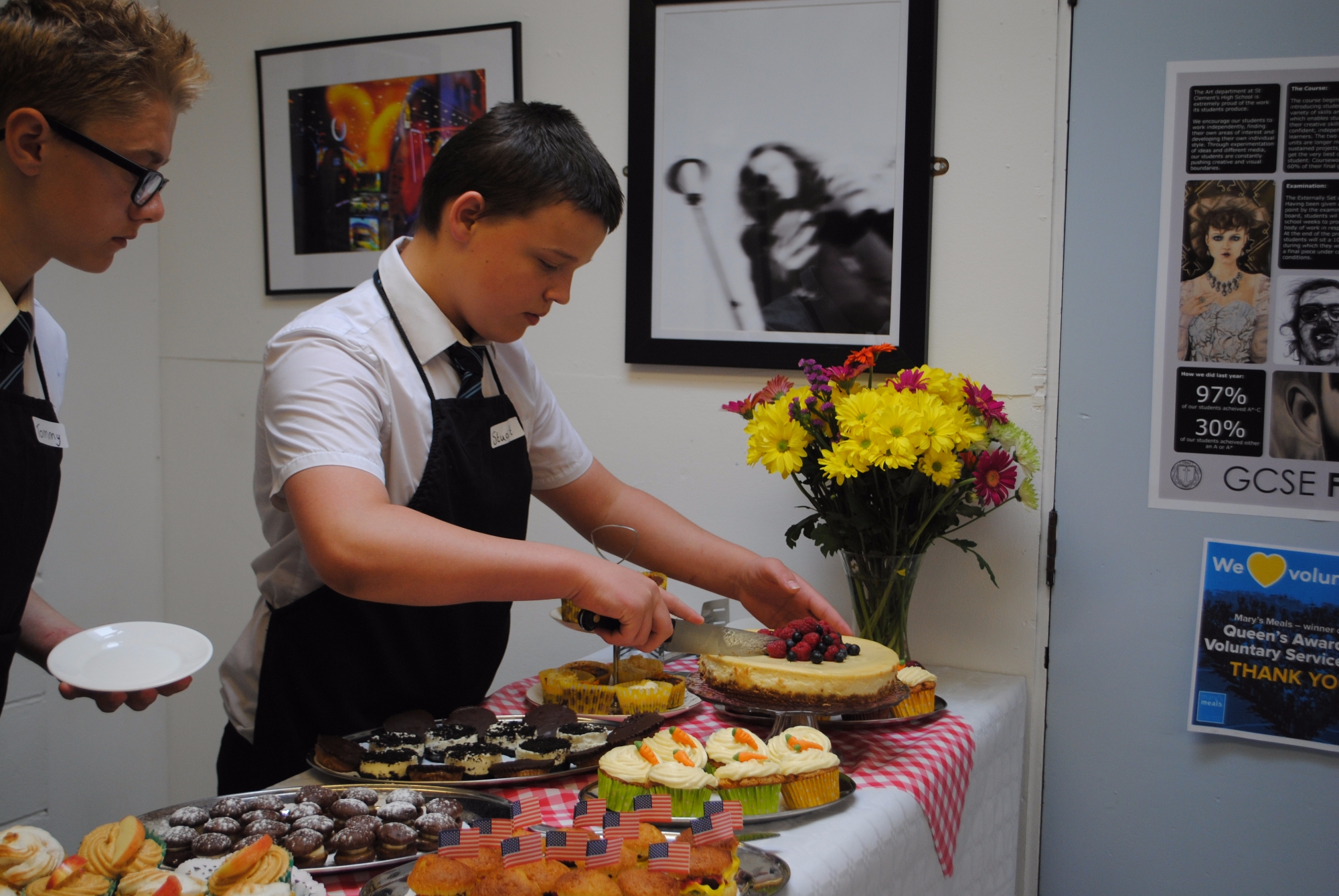 The students did all the baking and setting up of the venue themselves under the watchful eye of Mrs Clarke.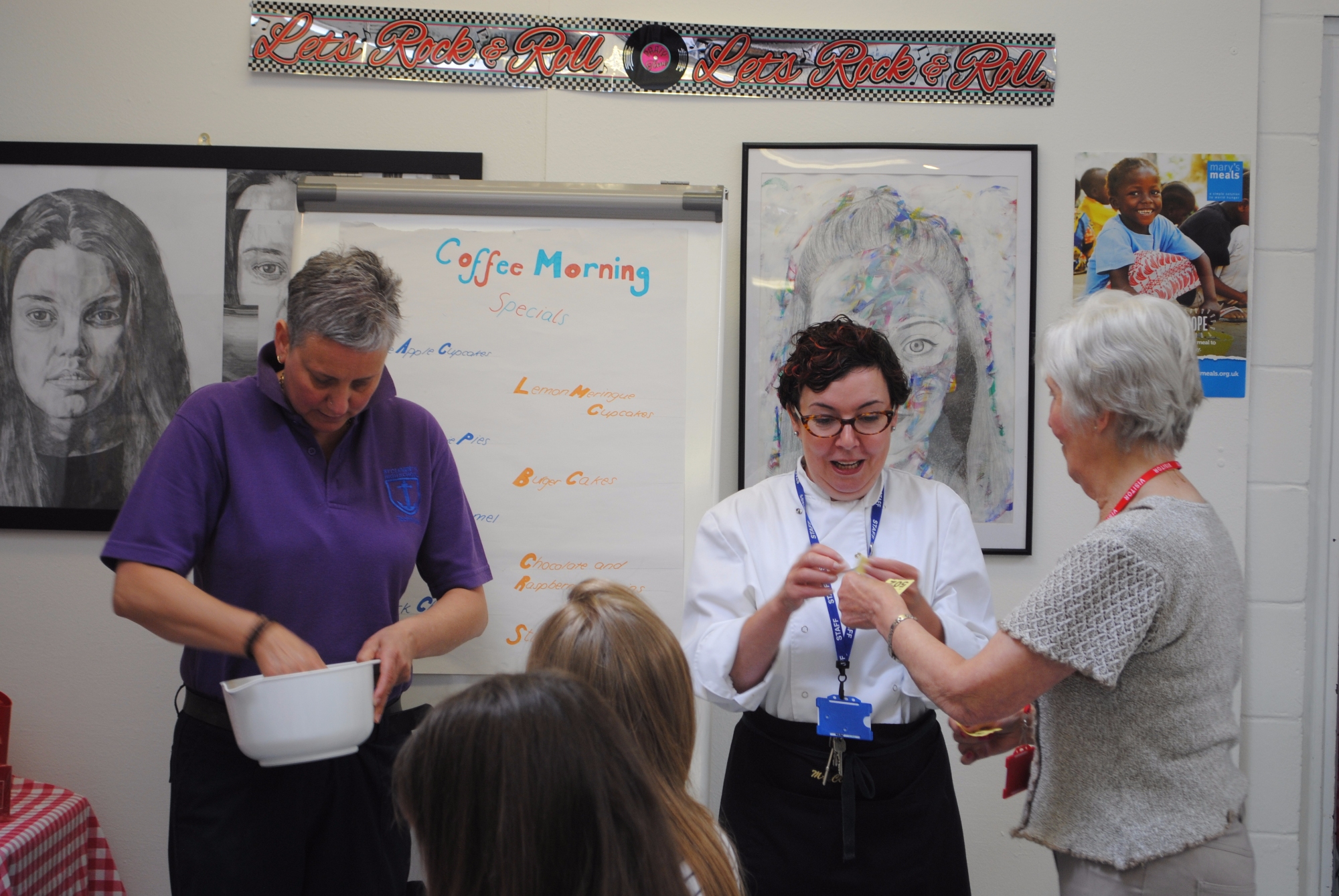 During the coffee morning a raffle was held and they raised £93.72p for the students chosen Charity, Mary's Meals, a charity that focuses on one goal – that every child receives a nutritious daily meal in a place of education. If you are interested in finding out more about this charity then please click here
The event was a great success and was thoroughly enjoyed by all those involved and invited.