Royal Marines Visit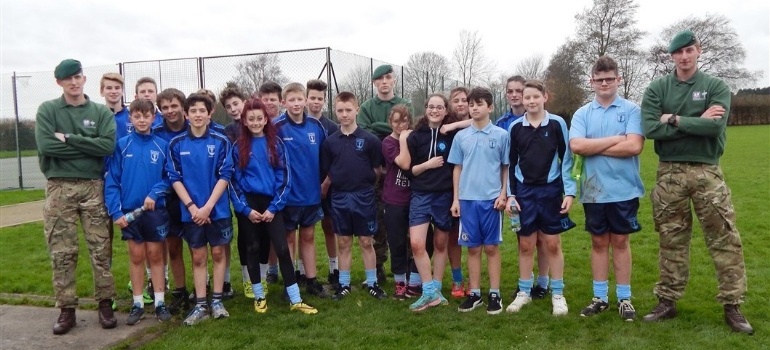 The Royal Marines came to St Clements High School on Tuesday 26th January to give an open practical session to our GCSE PE Students to experience the fitness aspect of training to be a Royal Marine. Students had to show their strength and stamina as the Royal Marines put them through their paces during a physical drill session.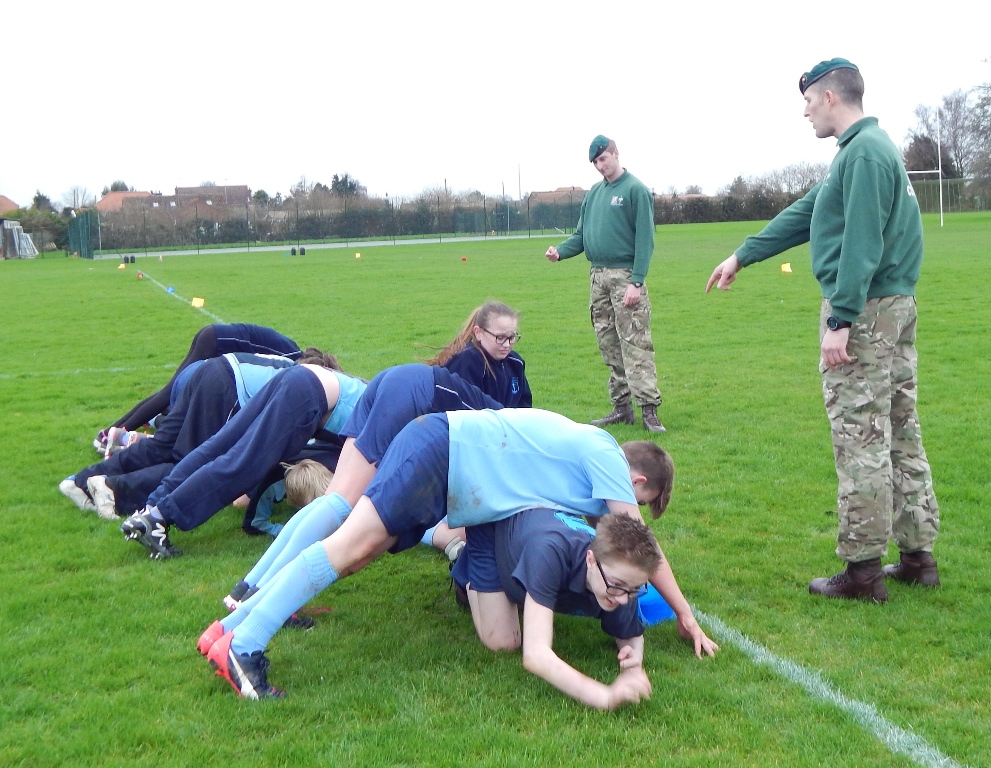 The exercise routines consisted of carrying jerry cans, sit ups, push ups and the leopard crawl across the cold, wet grass. The Royal Marines, based at RAF Whittering, gave a presentation to GCSE PE students years 9-11 on entry requirements, similarities with other uniform services, basic training, promotion, pay and pension and practical fitness session for GCSE PE group to aid them with their coursework. At the end there was a Great Q & A session and some good 'life experiences' relayed to the students
It was a great insight for the students into this sector of the British Forces and the students who took part all had a fun, if exhausting, experience.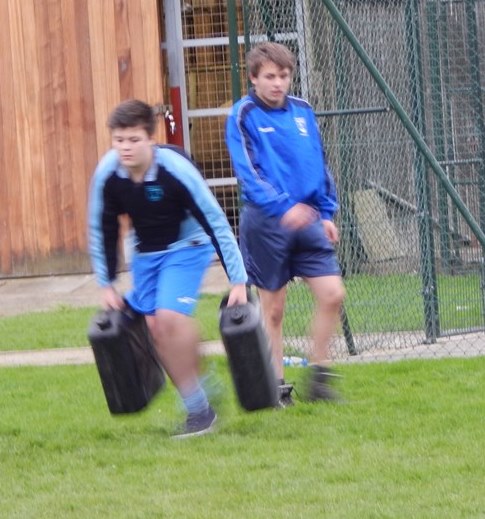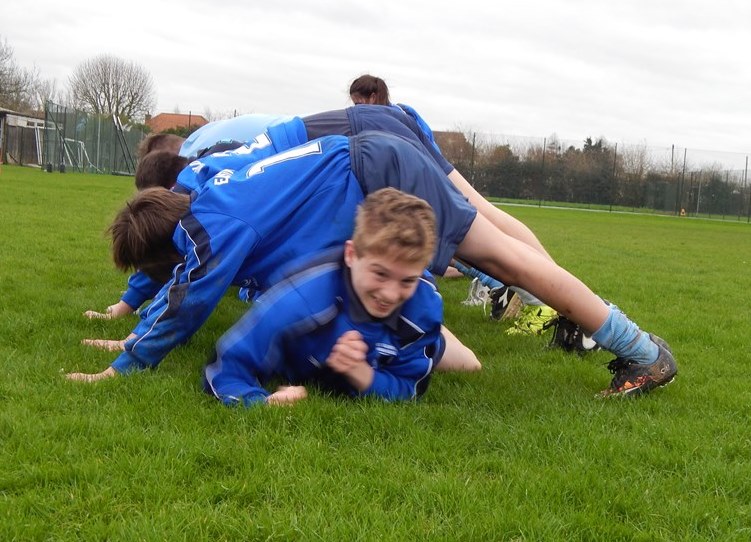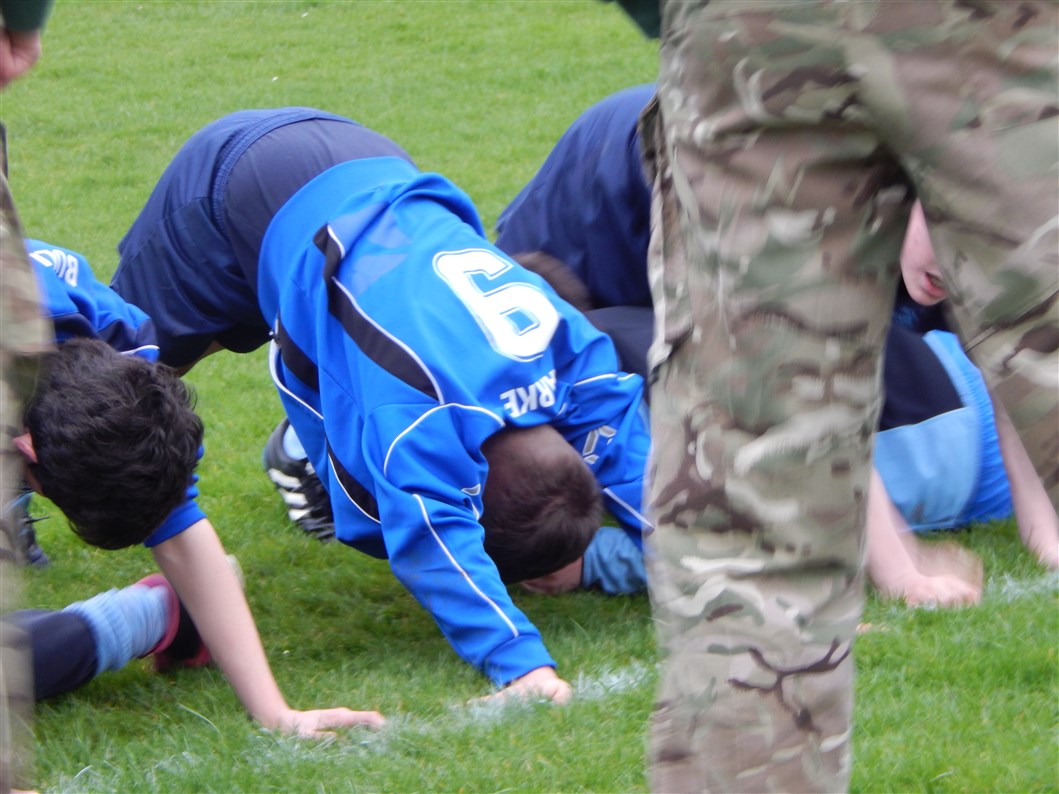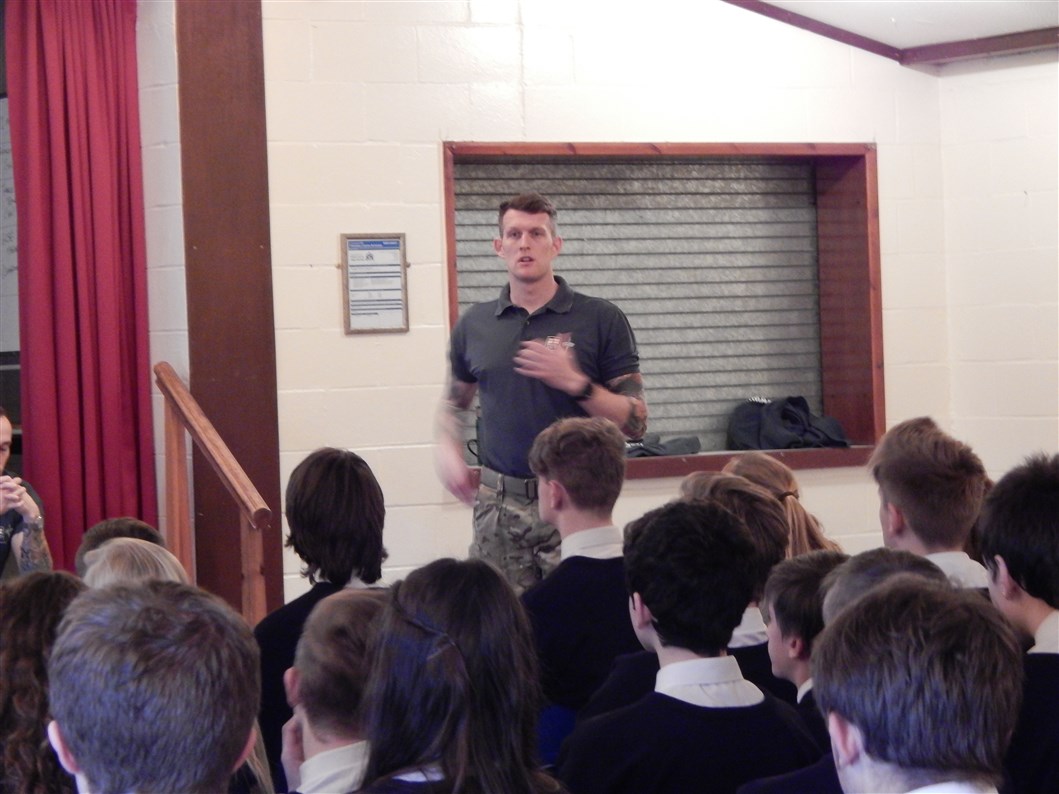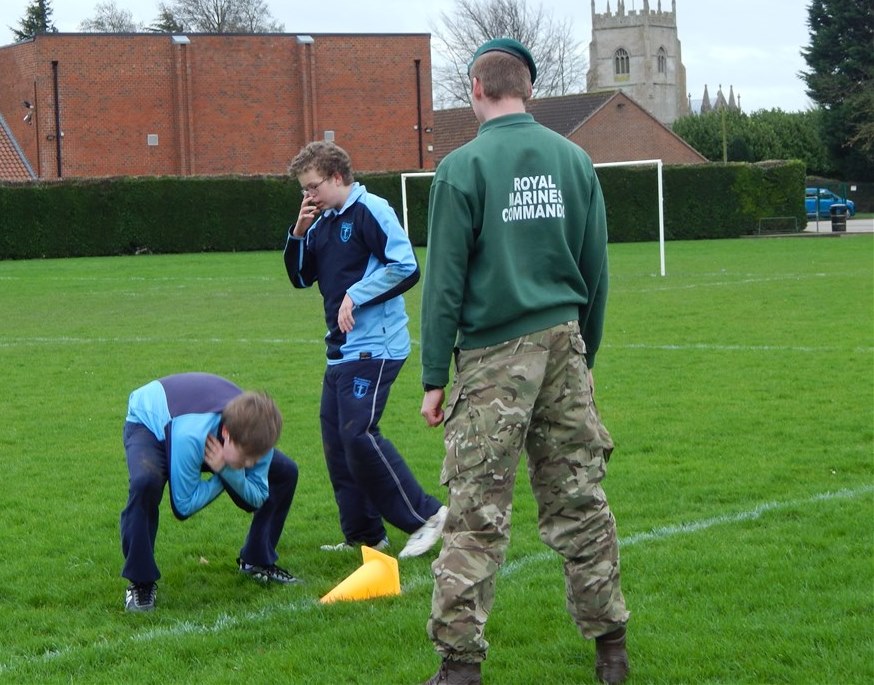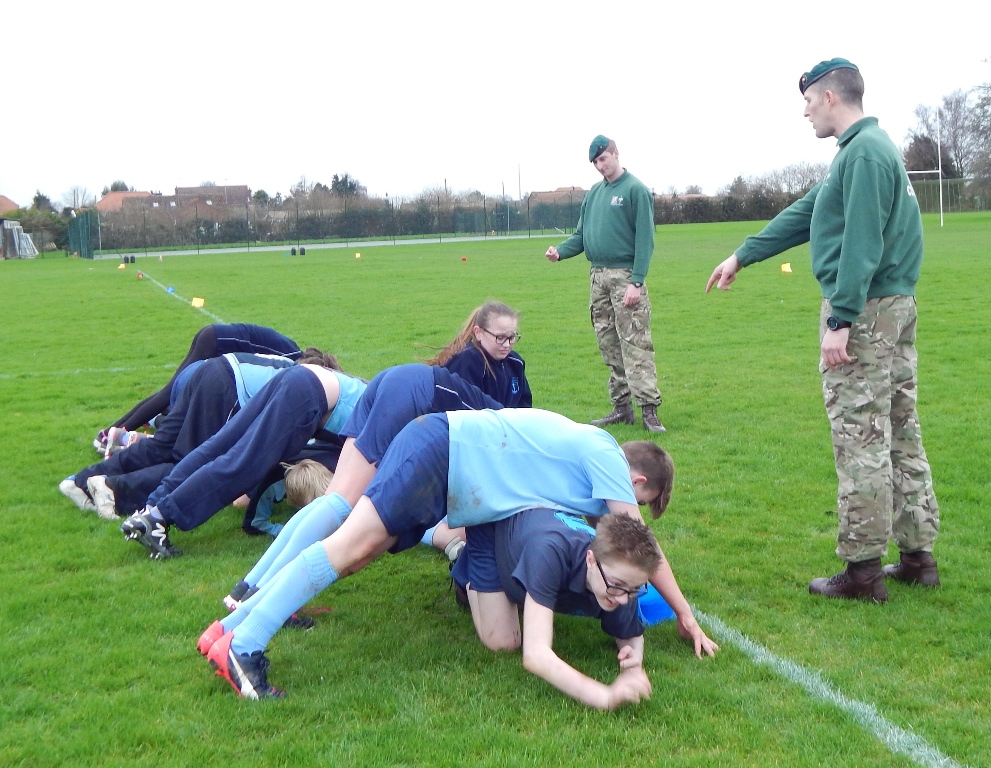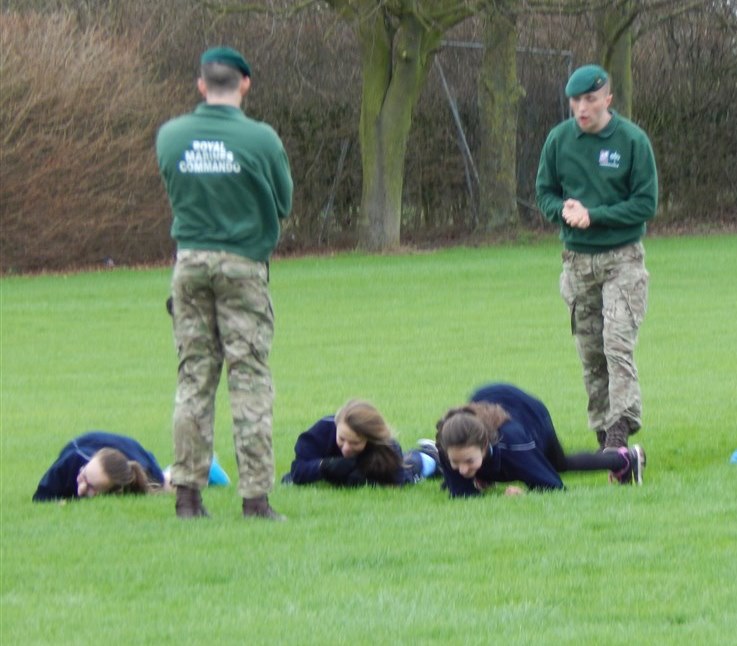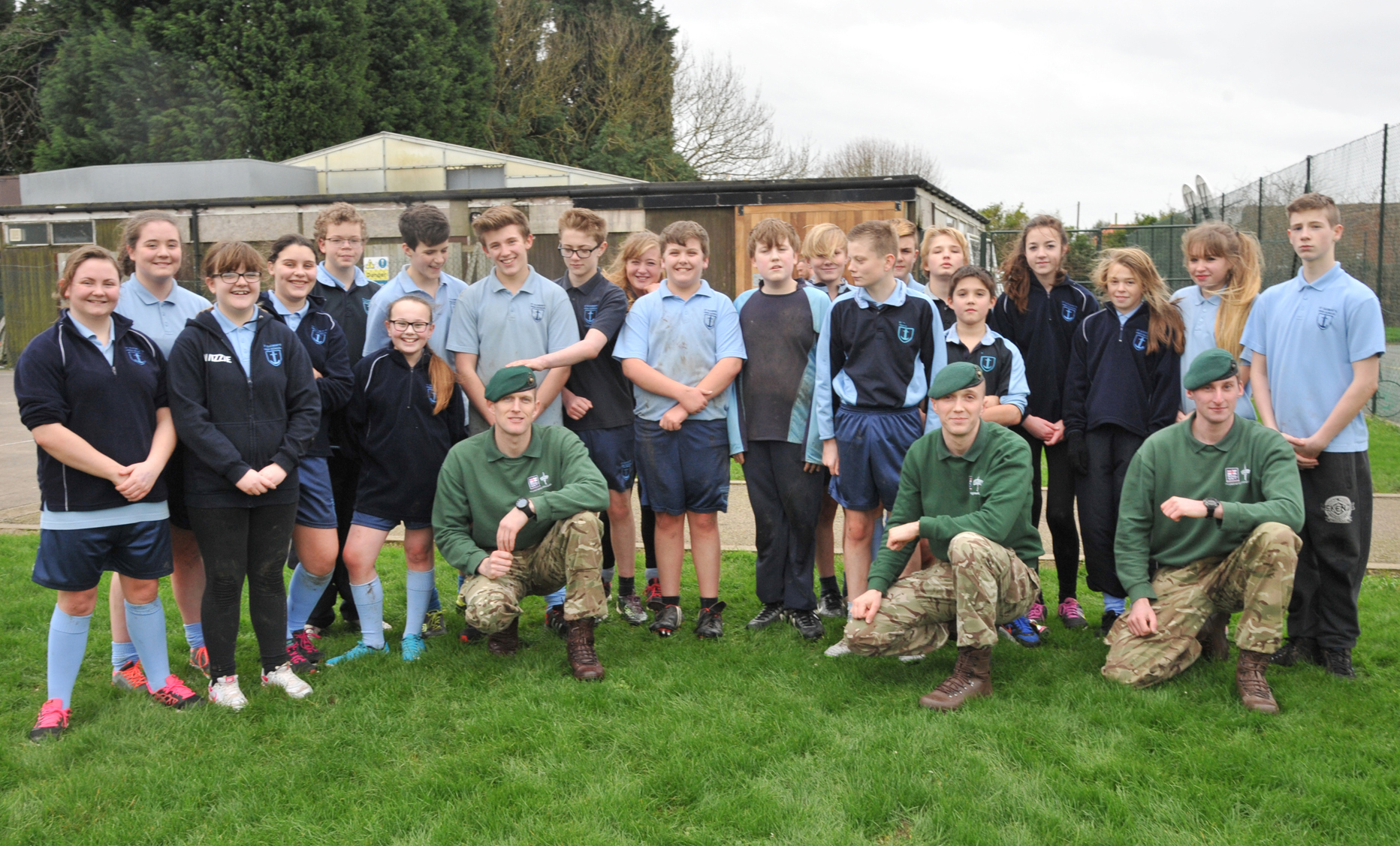 View more images in our Gallery