Top grades increase for GCSE students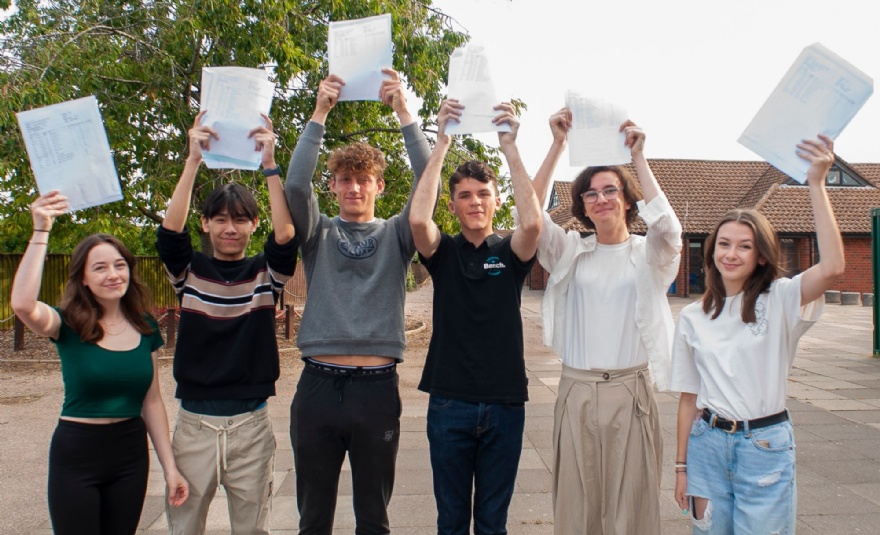 Students and teachers are celebrating after top GCSE results increased this year.
We saw an increasing number of students receive grade 7 and above in English and Maths, while exam results overall remained at pre-pandemic levels.
"The Government has been clear that nationally gradings are returning to pre-pandemic levels this year," said Headteacher Nigel Willingham.
"At St Clement's, our results remain above pre-pandemic levels. In fact, the proportion of students achieving top grades across all subjects is actually higher than last year.
He added: "We are incredibly proud of everyone's hard work."
Several of our Class of 2023 achieved more than eight grade 7s or above, with high fliers including George Munson, Olivia D'Andrea, Harper Garrett, Ethan Townsend and Kelvin Yu.
Among our other top performers were Hannah Howes and Grace Ryan with ten grades of 7 or above, and Millie Eveson, who attained an impressive seven grade 9s, alongside two grade 8s and a grade 6.
"The students have been a delight to work with," said Assistant Headteacher Luke Feaviour, who paid tribute to the whole year group. "I'm so pleased to see them achieve their targets and head off to the next stage of their education."