Time capsule inspired by King Charles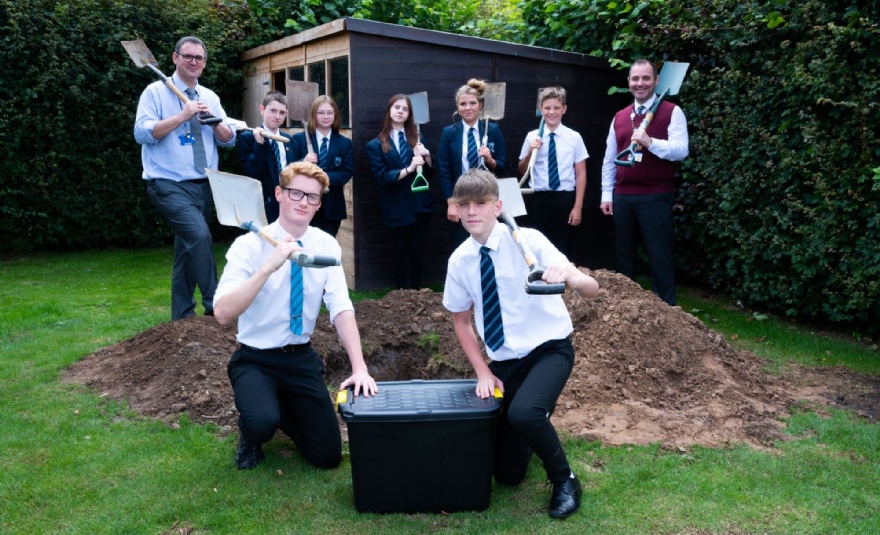 Students at our school marked the official start of the reign of King Charles III by fixing their own place in history.
All the year groups at St Clement's High School worked together to select items to be included in a time capsule buried in the grounds of the school, a member of the West Norfolk Academies Trust.
"The students put a great deal of thought into what was going into the capsule, and, perhaps not surprisingly, the pandemic featured quite heavily," said Headteacher Nigel Willingham. "Samples of current technology and hair styles were also included."
A school photograph, local and national newspapers, items of school uniform and a Year 7 'Guide to 2023' were among the contents.
In addition, recordings were made of the students talking about their lives to provide a lasting legacy of the historic event.
Mr Willingham continued: "The students were keen to include memorabilia from the Coronation in the capsule, so it evolved into an event inspired by the Coronation."