Praise for our school's 'ambitious curriculum'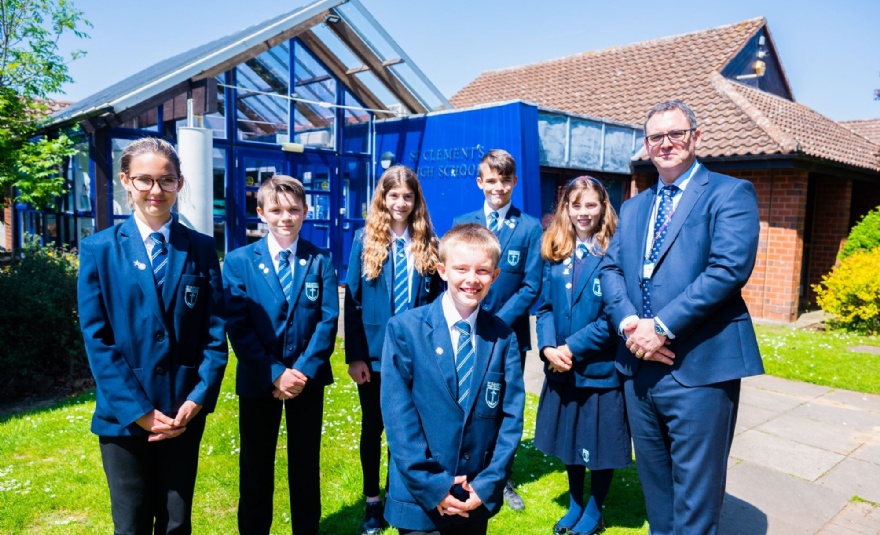 An ambitious curriculum with a wide range of enrichment opportunities sees students at our high school achieve well and develop their own interests, according to an official report.
We remain a 'Good' school following a recent Ofsted inspection which highlighted the community ethos of our school.
"Pupils regularly take advantage of the wide range of enrichment opportunities that are on offer to develop their character and interests. Recent trips to the theatre in London, to Berlin and New York were very popular. Pupils spoke animatedly about how these trips increased their understanding and passion in their subjects," says the report.
"Leaders have designed an ambitious curriculum to support pupils to achieve well. Leaders recognise the importance of learning a language and have recently made significant developments in this area, including the introduction of Spanish," it adds.
We have a total of 663 students aged from 11 to 16 and we were previously awarded a Good status by Ofsted in 2017.
"Our school is at the heart of the community and we pride ourselves on knowing our students and creating an environment that enables them to develop and flourish before moving on to the next stage of their education," said Headteacher Nigel Willingham.
"With the core values to become proactive, respectful, independent, determined and enthusiastic, our students are given the best chance to embark on a future full of potential. We are a friendly school and the latest Ofsted report is a credit to everyone involved," he added.
"We will continue to work hard for our students and the wider community we serve."
The inspection team highlighted the 'knowledgeable' teachers and their skills at providing resources and planning lessons for their pupils.
"Teachers are confident in adapting their explanations to help pupils understand the intended learning," says the report.
"Leaders are quick to identify pupils who struggle with reading. If needed, pupils are provided with targeted help to support them to become fluent readers. Pupils enjoy using the library and regular opportunities to read in lessons to help them to further build their confidence."
Many students are taking the opportunity to develop their interests and are 'passionate about increasing their fitness by attending sports clubs such as netball and football.'
A 'small minority' of pupils can make inappropriate comments and are not always respectful of their peers, but the majority of students are confident that staff would deal effectively with any issues that they reported, the report notes.
"Leaders need to ensure that pupils are confident to report all concerning behaviours so that the small number of pupils who do not act appropriately are educated to improve their behaviour and respect towards each other."