Honour for young carer support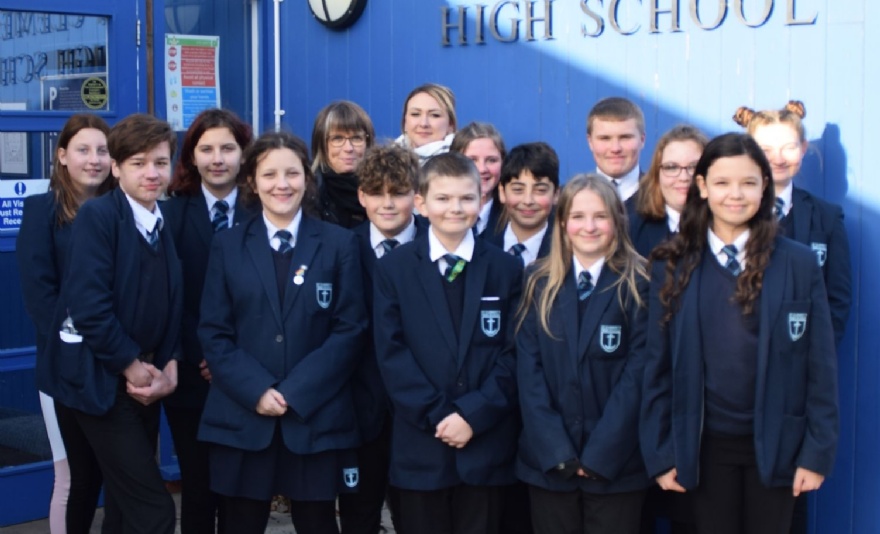 We're delighted to announce that St Clement's has received an award in recognition of the support offered to students who are young carers.
Our school has been awarded the Carer Friendly Tick Award (Education) by charity Caring Together, with heartfelt praise from students and parents for the assistance and advice offered.
The support for young carers has continued to grow at our school, which is part of West Norfolk Academies Trust.
During the challenges of covid and lockdown, young carer meetings went virtual and letters were sent home to remind students that the school was still there to support them, even if closed.
Student welfare manager Lisa Addison-Paul made fortnightly welfare calls to check in with young carers and speak to parents if needed.
Newsletters were also introduced to give updates on virtual meetings and support available, which have continued after positive feedback from many young carers and their families on receiving letters in the post.
During lockdown students received a fun activity pack and laptops were available on loan if needed to allow them to continue studies at home.
Support has continued with activities such as fortnightly lunchtime support groups, supported by West Norfolk Young Carers, access to free or loan equipment and a homework club.
The expansion of an awards scheme for young carers, which began with the first Young Carer of the Year, is also planned.
All staff at our school continue to receive an updated list of young carers and details of any extra support the student might need.
Young carers praised the assistance offered at St Clement's in letters submitted for the award.
One pupil said: "If you feel you are alone you don't need to as there is support in school also you realise you are not the only person who is a young carer."
Another said: "I joined St Clement's High young carers' club last year having never been involved with something like this before. I found it so helpful to be involved, with people who understand how difficult life can be as a young carer."
Families also spoke of the difference which the support has made to their lives, with one parent saying: "Especially during lockdown and your understanding with their anxiety in addition to our overall situation has honestly been incredibly…We would be lost without you."
The praise for our school from the assessment panel, made up of carers, included having a named member of staff who is a champion for young carers and that students in this role are recognised for their efforts.
It is the second time we have achieved the award, which lasts for two years before updates have to be submitted to show standards are still being met.
Our student welfare manager Mrs Addison-Paul said: "It's an honour to receive the Young Carer Friendly Tick Award in education, we are truly delighted to have again been recognised to receive the award.
"Young carers often have many worries which can affect their learning opportunities and enjoyment of school, at St Clement's High School it is important to us that young carers are identified and supported to make school and learning a positive experience for them, and that our young carers have the same opportunity as their peers who don't have to care for someone.
"We are incredibly thankful for the support given from the West Norfolk Young Carers team and to our super young carers who are truly incredible"
Head teacher Nigel Willingham added: "I am delighted that our work to support young carers in our school has again been recognised with this award.
"The students have played a vital role in supporting each other and in educating other students about the pressures and joys of being a young carer.
"To see them speak maturely and confidently about their work and the support available in school has been fantastic."
Andy McGowan, head of carer services at Caring Together, said: "We know that young carers found it particularly hard during the COVID-19 pandemic. They told us that their education and mental health had been negatively impacted during the various lockdowns and restrictions. Schools and colleges taking the initiative to identify and support their pupils who are young carers is hugely important and makes a real difference.
"Therefore, we are very pleased to see St Clement's High School having their work to identify and support young carers once again recognised by the Carer Friendly Tick Award.
"We want to congratulate them on this and to thank them for the work that they are doing which brings real benefits to young carers and their families."