Impressive horsepower for prom night transport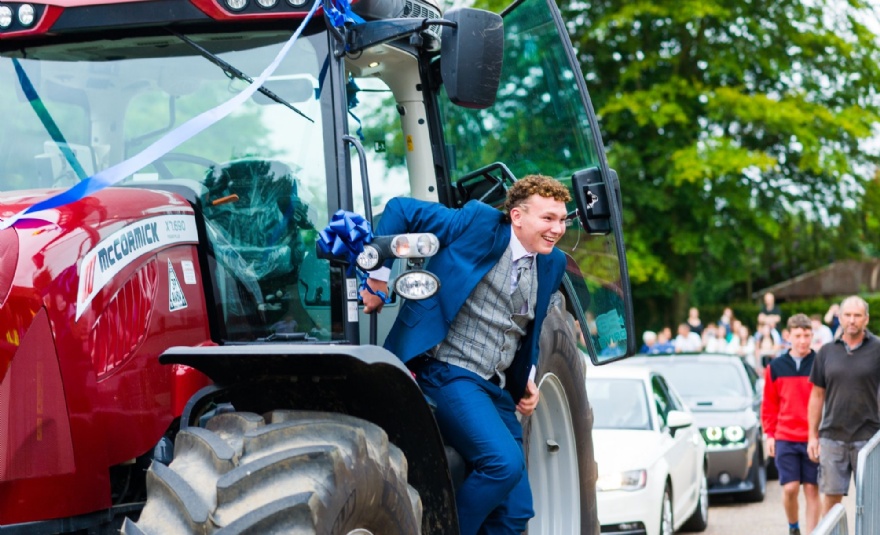 Horsepower from four legs to four-wheel drive was called into action to transport our students to their prom night.
They arrived on horseback, in a tractor, sports car, vintage camper and SUVs galore for their special event.
With glamorous gowns and smart suits very much the order of the day, the students were collected from school to stage the prom night at the historic town hall in King's Lynn's Saturday Market Place.
The end of the summer term was also marked with year group assemblies celebrating the achievement of everyone at our school.
All our students had a wonderful time at the end of year prom and everybody enjoyed the evening. It was amazing to see the variety of transport they used and we were delighted that the event was so popular and such a success.
It has been a difficult year for everyone and we had some wonderful events to mark the end of term.
French students in Year 8 were also able to celebrate with a special breakfast of croissants, pain au chocolat and pastries along with mugs of hot chocolate to mark their hard work.
There was an inter-house tug-o-war organised by the school's PE team and members of Year 10 headed for paintball warfare in Thetford.
Our popular annual Fun Walk made a return after four years and was held in excellent weather and a kind parent set up a stall for squash and ice cream to keep students and staff going.
Walkers were raising money for Great Ormond Street Hospital which has supported two of our students this year and the eight mile route was mostly farm tracks and quiet roads, with a shorter route for those who preferred