School Tours and Welcome Video
5th October - 22 October 2020
For those students wishing to join us in September 2021 we are holding school tours during October 2020. Please see below for further details: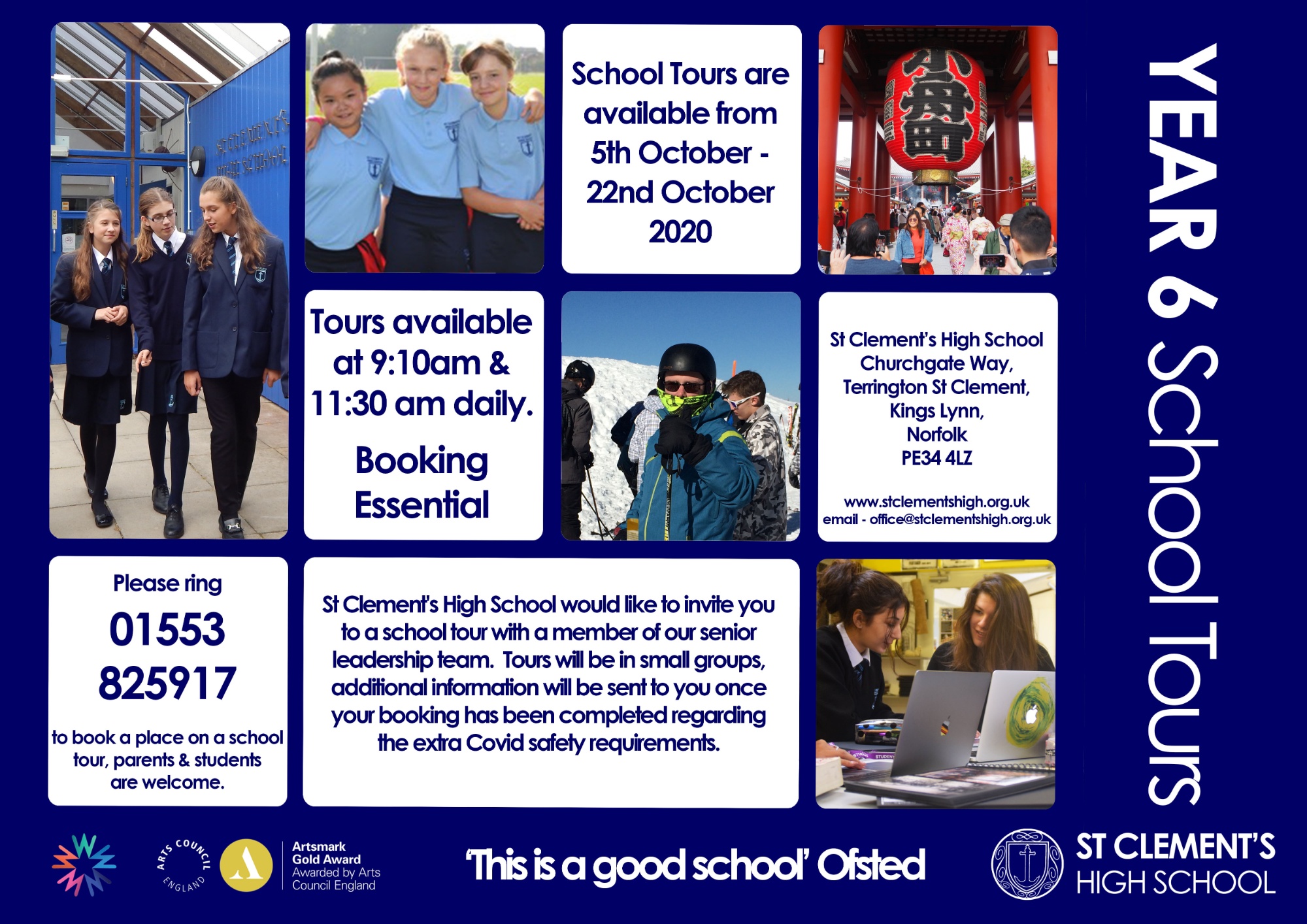 It is an important decision choosing your son/daughters next step in their education, made harder this year by the cancellation of Open Evenings. With this in mind we have worked hard at developing ways to help and support you.
To help in this decision we are running daily School Tours, by a member of our Senior Leadership Team (at 9.10am and 11.30am), we would encourage you to come and see our school in action and ask any questions you may have. To find out more and book a place, please contact 01553 825917.
If you cannot attend a tour, but would like to get a sense of our school community, we invited a Videographer into school to film daily school life in action. We hope that you and your son/daughter, can enjoy this together,
If you have any questions regarding the transition between primary to secondary education, please do not hesitate to make contact via email y6@stclementshigh.org.uk or by ringing our Key Stage Three Pastoral Support Officer, Mrs. Cawston directly, 01553 825919.