Jeans for Genes Day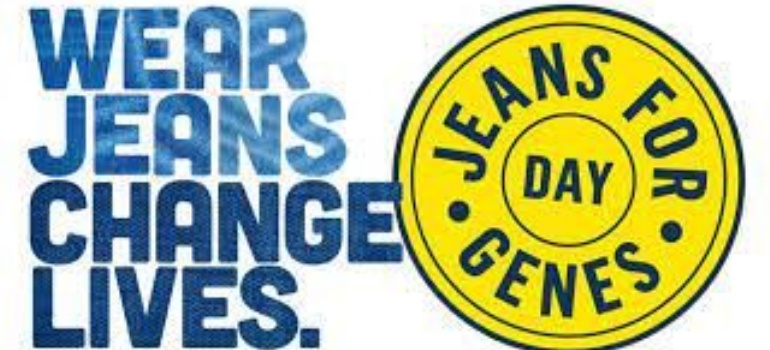 St Clement's High School will be taking part in this year's Jeans for Genes Day on Friday 18th September 2020.
1 in 25 children has a genetic disorder that makes their life very difficult. By wearing our jeans and donating, we will change the lives of these children. Jeans for Genes help disorder-specific charities and patient groups to deliver inspiring projects and support services for children affected by a genetic disorder in the UK.
The monies raised on Jeans for Genes Day provide grants for day-to-day support, equipment, nursing and patient support services, and events which bring together affected children and their families. Students and staff are invited to wear their jeans on Friday 18th September 2020. We'd like everyone to take part, so please encourage your son/daughter to come into school on the day wearing their jeans. Please make a £1 donation by Parent Pay before your son/daughter comes into school in their jeans on Friday 18th September 2020.
Jeans must be full length and not be of a ripped style. Students are expected to wear the rest of their school uniform as normal, but on this occasion, they may wear footwear of their choice.
If students that have PE on Friday want to support Jeans for Genes Day they can wear their jeans instead of PE shorts/skorts.
If you'd like to find out more about how our support will help, please visit their website at www.jeansforgenes.org