Visiting Poets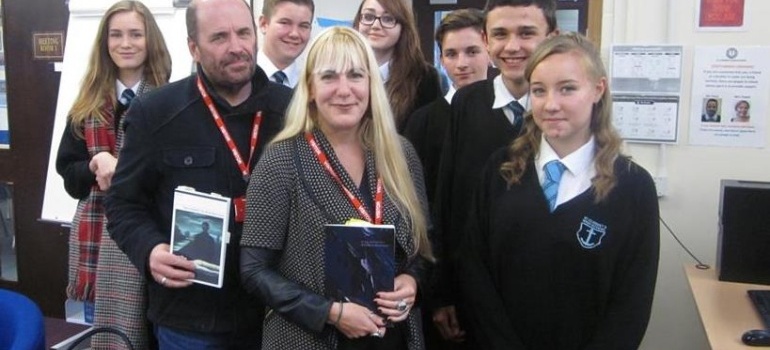 On Friday 25th September our Year 10s had a visit from 2 poets to celebrate the King's Lynn Poetry Festival which took place on 25th to 27th September.
The Poets, Tim Liardet and Jennifer Militello entranced the students with readings from their books, giving them all an insight into the world of poetry.
The poets were so impressed with them. The students were from Set One: Darcy, Alfie, Mia, Tom, Olivia, Alice, Oliver, Sam, Rheanon and from Set Two: Jake Williamson.
They were also interviewed by the BBC http://www.bbc.co.uk/programmes/p031kd9m, where our students talked about their experiences meeting the visiting poets.