Young Carer Award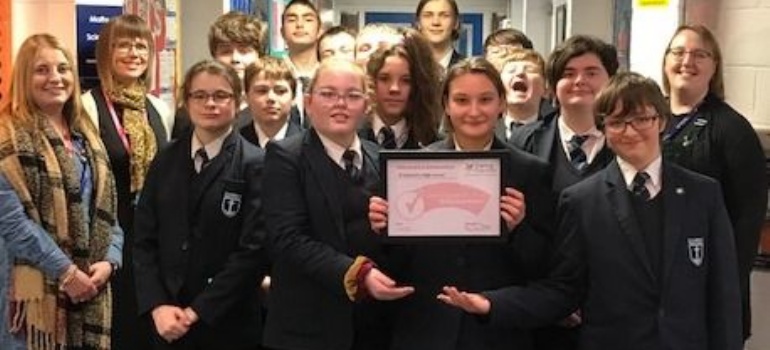 St Clements High School is pleased to receive their "Young Carer Friendly tick in Education award".
The schools renewal application went to Young Carers County Forum last month, which was then assessed by their Young Carers to check if the school was meeting their expected standards. Mrs Addison-Paul, the school's student welfare manager said -we absolutely delighted once again to have passed all the standards and to be awarded our Carer Friendly Tick Award – Education for a further 2 year's.
Young carer meetings take place every two weeks in school and are supported by Lucy Pleasant from west Norfolk Young Carers, Lucy is also able to offer 1-1 support meetings to students. A young carer said "it's great being able to meet with other students who know what it is like to be a young carer". Young carers enjoyed a party on Wednesday 28th of November to celebrate the award.