CLEM Parliament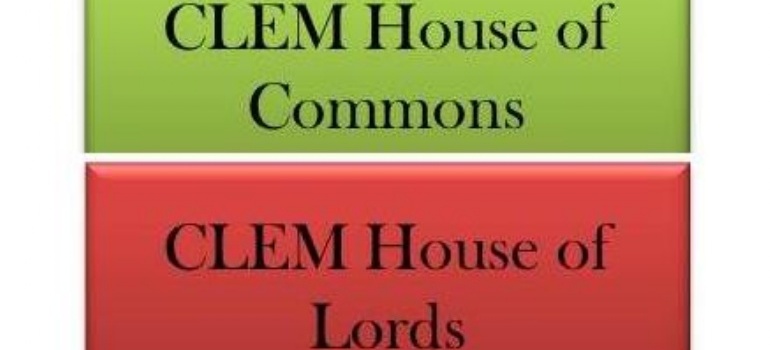 Our School Council is proposing a Parliament System and we welcome pupils to nominate themselves for roles in the House of Commons or the House of Lords. Good Luck!!
CLEM Parliament is open to all year groups. Some people will be elected as representatives.
Everyone else will be able to attend different committee meetings. (e.g. Sports Committee or Charity Committee).
Year 7's and 8's will meet separately from Years 9, 10 and 11 to give them an equal voice.
People who wish to be nominated will need to complete a nomination form to participate in the election. They will need a school reference and a community reference (someone you know, not family).
Nomination Forms are to be returned by the 2nd October.
Elections for years will happen on the 12th – 16th October, the same day as your assembly. In Room 24.
View our School Council page for more information