Operating Department Practitioners Assembly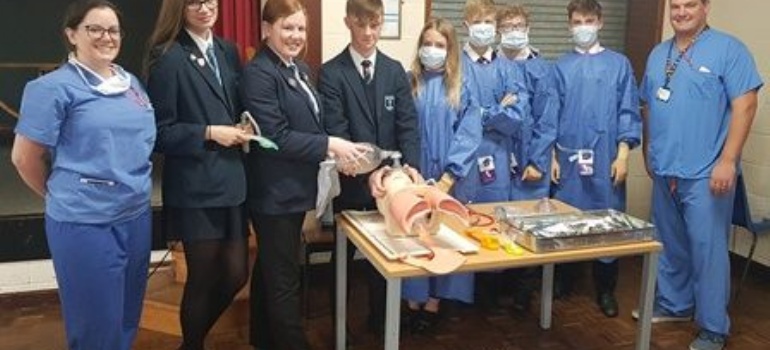 On Thursday 23rd May, two Operating Department Practitioners (ODPs), Miss Clare Oughton and Mr Paul Bridges, came to St Clement's High school to talk about their role at the Queen Elizabeth Hospital.
They delivered the assembly to Year 10 students as our focus this term for this year group has been Post-16 choices and career options for the future.
During the assembly students got to try putting on gowns and sterile clothing as well as looking at the equipment used within the role. It was a fun and informative experience for the students.