Achievement Week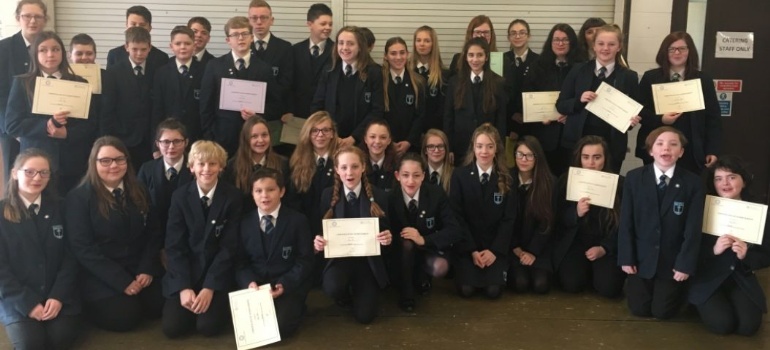 Today, Tuesday 17th January 2017, Y8 celebrated the success of their peers in the collection of achievement points.
Mr Modica's tutor group will delight in the news to tell you that they still have the highest average achievement points, helped by those shown in the picture we're sure.
Special congratulations goes to those with certificates of 500+ points and to those receiving their bronze badge for the first time.
The reigning champion of the school, for the total number of achievement points , Elizabeth.W picked up not one but two certificates!
Congratulations to all, keep up the hard work!
Mrs E Towle