Fun with Flight Education Roadshow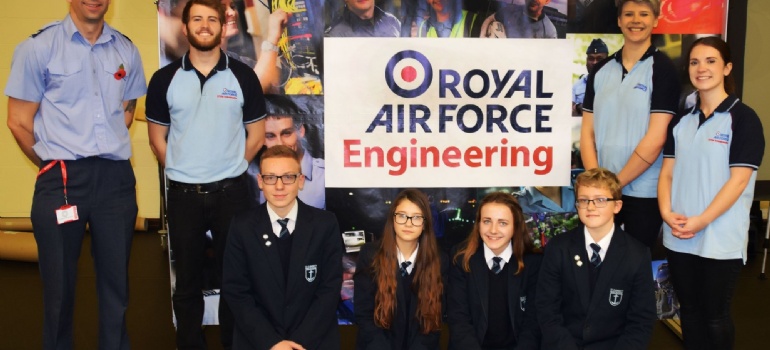 On Wednesday 9th November, St Clement's High School received a visit from a team of RAF representatives who delivered a Roadshow to Year 8 & 9 students exploring future careers within the RAF.
The interactive presentation enabled students to learn not only about future career paths within engineering and the RAF, but also about the forces of flight, including demonstrations of a range of high tech equipment. The team even bought their very own Drone, which was flown around the sports hall as part of the presentation. Students learnt about the pros and cons of such equipment and how it is used by the RAF. The Roadshow was a great way for students to gain a greater insight into future careers within the RAF and in particular in engineering. The presentation ended with a question and answer session.
Pictured above, left to right, with the RAF team:
Benjamin Carter, Asha Rice. Ellie-Mai Shepperson, Charlie Jones